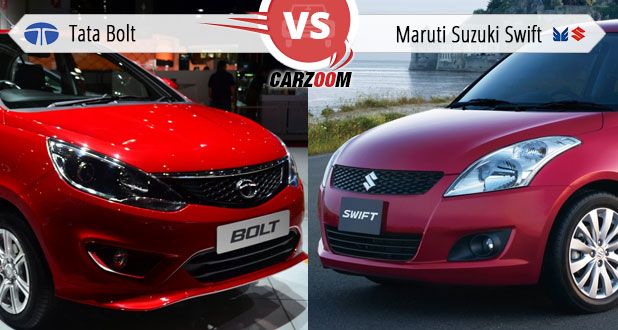 In 1998 when Tata motors launched Indica it became the most favorite thing for everyone and its design attracted the Indian crowd instantly and it became a car that everyone wanted. But Tata Indica had its problems like it was very fuel consumptive and one can feel vibration inside the cabin. Tata came with its V2 version in which most of the problems were sorted out but by then Indian car industry had so many cars as Indica's alternative. Nowadays Tata Indica considered as a taxi rather than an individual's car.
Tata now decided to move out from the Taxi and Indica image so they decided to move on to DesigNext, connectNext and DriveNext technology. In 2014 Tata launched Zest sedan which is based on Tata's new terminology it was do or die situation for the home grown maker but thankfully Zest has been doing very well in the market and managing to get decent amount of sales numbers for them. Now once again Tata is back with Bolt in the premium hatchback segment and it will take on Hyundai Elite i20, Volkswagen Polo and Maruti Suzuki Swift. In this article we will see how Tata bolt stands against its chief rivals. 
Pricing:
Tata Bolt launched at Rs. 4.44 lakh for petrol variant and Rs. 5.49 lakh for Diesel which makes it a good buy amongst its rivals, so Bolt is not a bad deal. On the other hand Maruti Suzuki Swift petrol variants on the other hand start at Rs. 4.57-6.11 lakh.
Petrol Variants:
| | |
| --- | --- |
| Cars | Price in INR Lakhs ( Ex-showroom Delhi) |
| Tata Bolt | Rs. 4.44-6.05 |
| Maruti Suzuki Swift | Rs. 4.57-6.11 |
Diesel Variants:
| | |
| --- | --- |
| Cars | Price in INR Lakhs ( Ex-showroom Delhi) |
| Tata Bolt | Rs. 5.49-6.99 |
| Maruti Suzuki Swift | Rs. 5.76-7.2 |
Engine and Performance:
Petrol variants of Bolt, Swift is equipped with 1.2L engines, but Bolt get turbocharged units, so as a result of it Bolt is the most powerful on paper among the two with 89bhp power. Tata Bolt sports three driving modes- City, Eco, and sport which add value to the car.
New Swift is powered to 1.2L K series VTVT petrol engine with 83.1bhp power@6000rpm down by 2bhp and 115Nm torque@4000rpm while its 1.3L diesel produces 74bhp power@4000rpm and 190Nm torque@2000rpm.
On Diesel front Both Bolt and Swift powered to a fiat sourced Diesel engines with same amount of power and torque.
In weight power ratio department Maruti Suzuki Swift stands tall over Tata Bolt due to Bolt's heavy weight.
In terms of drivability Tata Bolt has good low end to mid range drivability which is well suited for city driving but when it comes highway cruising Tata Bolt strangles a bit that might disappoint you. Maruti Suzuki Swift on the other hand feels mature when driving with improved refinement levels. Maruti Suzuki refresh Swift diesel engine is quite peppy as compared to Bolt diesel with quite decent gearshift quality. It can reach 100-120 KPH with ease.
In fuel efficiency department Maruti Suzuki Swift is in different league altogether with 20.4 KPL petrol and 25.2 KPL diesel mileages against Bolt's 22.95 and 17.57KPL petrol and diesel mileages.
In ride and handling segment Tata Bolt is decent and neutral but Swift has slight better control dynamics especially during upward slopes. Turning radius of Bolt (5.0) is bigger than Swift (4.8m). All the engines are mated to 5 speed manual gearboxes. 
Space and Dimensions:
In overall dimension both these cars gives neck to neck competition to each other Tata Bolt is 3825mm long, 1695mm wide and 1562mm tall stands tall against Swift's 3850×1695×1530. Both cars have seating capacity for 5 persons but Tata Bolt provides ample space at rear for 3 adults as compared to Swift especially when you pushed the front seats fully back then rear passengers left with limited amount of legroom space.
Both cars have small boot space capacity Maruti Swift with 205 liters which is better by Tata Bolt's 210 liters boot space. Both the cars have impractical boot space Bolt's cargo space is even lower than the car it is replacing i.e. Indica Vista's 232L. Tata Bolt has better wheelbase than Swift.
Exterior:
Bolt is certainly the best looking hatch by Tata till date with aggressive looking front fascia complimented by features such as Projector headlamps, new front grill, v shaped muscular bonnet, wide air dam accommodated by pair of fog lamps. Side profile of Bolt is aerodynamic while flared arches have been fitted with 15 inch alloy wheels and C pillars have Matt black finish and it's just a sticker to create floating roof effect like Elite i20 has.
Rear profile has some promising changes like Tata have dropped Christmas tree look like Tail lamps and replaced with flame shaped tail lamps, long single chrome line etc. Overall profile is different from conventional Tata cars but you would still feel there is some Vista element in it.
Maruti Swift on the other hand recently received a facelift but nothing has changed much on the exterior profile except some changes like revised headlamps, fog lamps with silver accents and wide air dam. Side and rear profile is same as the OLD GEN Swift.
Overall there is stiff competition between the two in this segment Swift looks Sporty and muscular a bit more enthusiastic and features like Swept back headlamps, broad stance adds to its sportiness and aggressiveness. 
Interiors:
Interior is probably the strongest point of Bolt hatchback over Swift you will be completely taken by surprise when you enter into the cabin of Bolt, by far the best interiors from the home grown car maker. Whereas Swift has same familiar all black cabin with some new features like start/stop button, steering mounted controls, speed sensing audio system etc but it looks small in front Bolt's long list of features.
Bolt comes loaded with Harmon Kardon touchscreen infotainment system with navigation, climate control system and instrument cluster display sports clock, outside temperature etc.
Overall Bolt is way ahead in this segment from Swift whether its features, finishing or quality. Swift also has good fit, finish in the cabin with good quality material but it's the features that Swift lacks.
Safety:
Bolt is equipped with two front airbags, ABS, EBD, corner stability control, speed sensing auto door locks, brake assist etc while Swift is not much behind with features like two airbags, reverse parking sensors, brake assist and central locking etc.
Verdict:
Bolt is based on Tata new HORIZONEXT terminology with commendable improvements in cabin and exterior profile with more than decent engines. Tata Bolt is priced rightly and under cuts Maruti Suzuki Swift and outdoing in some departments. Maruti Suzuki Swift on the other hand is one of the most loved and most sold hatches in the country supported by Maruti's goodwill and services which Tata lacks. But Tata Bolt is certainly the most promising offering till date and now it's up to a buyer what he/she wants.