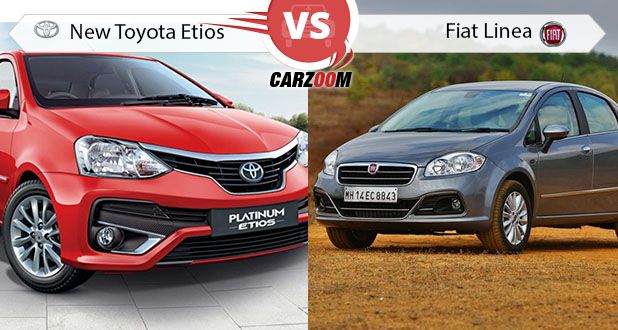 The Japanese car manufacturer Toyota has arrived again with aftermarket sedan Etios's new version christened as Platinum Etios. The sedan is known for its build quality and ride but on the same time criticized for dated styling and interiors. So keeping that in mind Toyota has introduced some new features and add-ons to minimize that criticism. When car arrives in the market its comparison with other cars is obvious so today we are going to compare it with Italian power house Fiat Linea which looks Suave and precise than ever. Let's find out in detail.
Prices: 
In pricing section, it's very obvious that New Toyota Etios being an actual compact Sedan had to be more affordable than the Fiat's proper Linea Sedan at a price range of around 7.82-10.61 lakhs for its 5 very eccentric variants including the t-Jet petrol while the Etios costs less at around 6.94-8.85 lakhs for its all 6 variants.
So with more variants offering at lower rates, we think Toyota takes the deal for us here with its new Etios.
Engine and Performance:
In the machinery department, both the vehicles are fairly distinctive when the Toyota offers much refined and trusted set of mills i.e. a 1.5 litre 4-Cyl 16 Valve DOHC petrol engine with figures  88.77bhp and 132Nm and a 1.4 litre 4-Cyl 8 Valve SOHC D-4D diesel engine with considerably low sums at around  67.07bhp and 170Nm.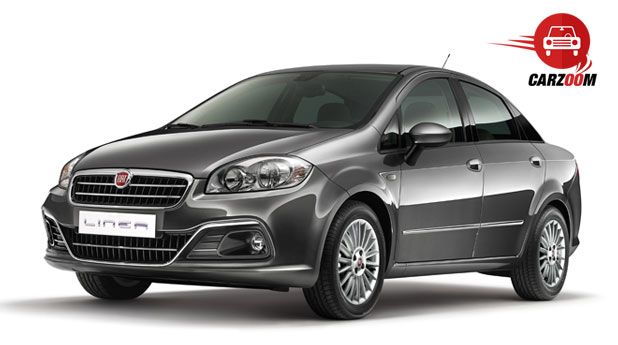 Fiat on the other hand offers same or even better refinement in more powerful and competent set of engines compared to Toyota's i.e. a 1.3 litre 4-Cyl 16 Valve Multi-jet DOHC diesel engine with VGT to churn out great 91.7bhp and 209Nm and a 1.4 litre T-jet MPFI and turbocharged petrol mill with extra sums of power to be at 123.2bhp and 208Nm of torque which makes Toyota's engines a bit subdued overall in performance against the Fiat's Italian stallions. Still, we found Linea to have more turbo lag than the Etios in diesel variant.
Apart from that, both the cars get a similar and slick 5-speed MT system for smooth shifts and both remain comparable here.
And in Mileage segment, we think the competition again remains very close with Toyota Etios delivering claimed mileage of 16.78 KPL through petrol and 23.58 KPL through the diesel engine. While Linea delivers considerably low figures of around 15.7 KPL through petrol and 20.4 KPL through the diesel engine.
Still, on an overall mode, we think Italian engines are more oriented towards focused driving performance and refinement and will be our choice for the segment.
Space and Dimension:
Dimensionally again, we think Linea turns out to be a proper Sedan with measurements of 4595 x 1730 x 1487 mm against platinum Etios, which measures at 4265 x 1695 x 1510 mm.
Apart from that, Linea offers longer wheelbase of 2603 mm while Etios offers a decent 2552 mm. And with even better ground clearance of 185 mm against Etios's 170 mm, we think Linea would be again our choice for a more grand appeal.
Drivability and Safety:
Both the cars are par excellence in driving dynamics and handling. Still, with Italian precision in its genes, Linea seems more suited a car for more optimum road presence in total stability and ease. Doesn't mean Toyota is less stable, with almost best in class controls and handling, but a bit fair amount of body roll bothering due to soft and comfortable suspensions will be there when the engineers at Fiat blends the whole experience into Linea's tough and robust body very cleanly.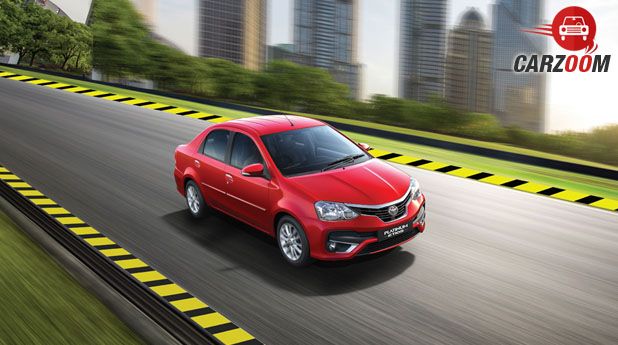 In safety department as well, both cars are fairly compatible to each other infusing features like ABS+EBD, Airbags, Engine Immobilizers etc. Still, an addition of Fire Prevention system, Speed limiter, Cruise Control, Rear Parking Sensors, 3-Point seat belt with pretension etc feels classier in Linea. While an advanced Traction Control System will be there in the Etios as well in addition.
Once again, with more safe and dynamic ride to offer, we pick Linea to be our choice here as well.
Interiors and Exteriors:
Fascia wise Toyota with its sharp and compact appeal looks good with added new refreshed V shaped chrome bits in grille, body colored ORVM's , chrome door handles and sportier shiny headlamps and tail-lamps etc. But to be honest, the car otherwise looks very casual and regular in styling department especially the rear side, in which Linea with its beautifully sculpted design and gentle curves, fresh new grille with chrome accents, chrome framing on front bumper and rear section, redesigned tailgate section etc. tops the deal in outside looks department for us.
Inside as well, with its two-tone interior finish, Piano-Black central console, new IP, leather upholstery with well cushioning, two glove boxes, rear arm rest with tray and cup holders, advanced HVAC and central infotainment system looks awesome over Etios's again very casual yet sophisticated brown interior cabin with fabric seats and good quality finish, and considerably less features in comparison.
Even in the space department, in which Etios teaches other cars to be more spacious, Linea with longer wheelbase adds more to the overall room of the cabin providing more space in total comfort. While there can be a bit disputed headroom in Linea with its low height in comparison with Etios.
Still, with better outer styling and inner ergonomics, we prefer Linea here as well and finally.
Pros and Cons:
Pros of New Toyota Etios:
Price and Value
More popular than Linea
Huge boot space is definitely an advantage
Toyota's unmatchable after sales service
Cons of New Toyota Etios:
Less features
Less powered diesel engine
Compact size in comparison to Linea
Absence of ambient cabin
Pros of Fiat Linea:
Italian standards
Feature and Styling
Better driving dynamics than new Etios
More Safety features
Strong Engines
Cons of Fiat Linea:
Lack of awareness among mass
High price
After sales service
Final Conclusion: 
Spending some extra bucks can get you a more proper, spacious, feature filled, sophisticated and powerfully packed sedan. But if your pocket doesn't allow you, you have platinum Etios which known for its quality and refined long-lasting life. Now, it gets new design, better features to add to its points.
We still recommend Linea to be a more complete package here, and we wish people start recognizing the true worth of a Fiat vehicle, as they are more refine than what people think.