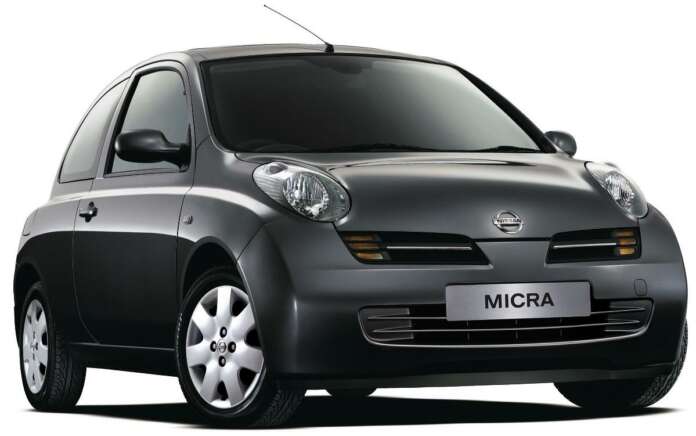 The last time when the the Nissan micra was relaunched, it was under a lot of flashes as it was launched with a whole new design variant and technological gear-ups from the version which existed firstly in 1987.
The 2010-2011 international launch was a sky-high drama with Nissan launching a single model in more than 70 countries across the world including our nation and hence with it's ever hyped launch, the car claimed a huge success and a tag of being cute and cheeky to some extent, but lovable.
But this time this car has revisited, as more of a masculine stuff with some serious mid-life facelift, new interiors, added features and a new CVT 'box to provide added choice to the potential buyers. Let's find out if its your stuff or not!
DESIGN-
The moment you will look at this new 2.0 micra, you will realise how sharper, angular, contemporary and refreshed this new car is. The older, rounded-frog-eye headlamps had gone, with new and uber stylish swept back headlamps being moulded in the front corners of the car making the bonnet creases more pronounced than ever, looks manly to you?
The front bumper is completely new and more aggression is housed with the bigger and Lower air dam and the new fog lamp housings complete the front-end changes.
The rear,as well, gets a neat job of newness, provided, altered tail-lamp cluster with LED treatment and a new bumper.
The boot lid now gets an additional lower lip and you get new looking alloys in the top-end variant though the side profile of the car is visually the same as before. All the charm for your visual senses you could ever ask for, from a micra.
INTERIORS AND FEATURES-
This micra brings a change to the interior which before had made this car to take a lot of flak for its dull grey interiors and the circular-themed dashboard, which now looks more modern and exciting.
The interior touch-up is restricted mostly to the central console which now gets a new piano-black finish with a hue of silver which breaks the monotony of the earlier car, just as it pleases you.
The centre AC vents are now rectangular and there is an integrated in-dash music player with USB/AUX and a choice of manual OVRMs remain as standard in the XL variant.
In terms of space, this car has ample legroom, both in front and at the back. There are cubbyholes strewn all around the cabin and boot space is decent too.
The front seats are quite easy and supportive but the rear gets a bit uneasy for you with no thigh support which un-ideally can be a pain during longer runs.
In the measure of safety, the car is packed subtly with features like ABS with EBD, Brake assist and two standard SRS airbags.
ENGINE AND PERFORMANCE-
On the mechanical front, the power-plants of this car are carried forward from the earlier car, a 3-Cyl, 75 bhp,104 Nm,1.2 litre petrol engine and a 4-Cyl, 63 bhp, 160 Nm, 1.5 litre diesel motor.
With the transmission being 5-speed manual on both the earlier cars, Nissan is now offering a CVT( Continuously Variable Transmission) box. Yes, you heard it right, the new micra is available with a new automatic gearing, but its available only with the petrol XV variant
Mechanically, It's not really changed but Nissan has improved the NVH levels and that shows once you hit the road. Both the units are more quieter and sophisticated now and the smoothness continues even with the 5-speed manual changers too. That's more the way you like it isn't it?
On performance front, which sounds the best about a car and we know you like it too, this car does a good 180 kmph as a top speed and sprints from 0-100 in 11 something seconds.
Mileage Meter-
On highway cruising, this car can deliver a good 19.5 kmpl
And in city riding conditions, its as good as 15.4 kmpl.
PRICES AND COLORS-
The car is priced very competitive with the older version still on sales with pre-facelift looks, a low-cost model, Nissan Micra Active costs around 4.75 lacs.
The new version costs as good as in a range of 5-7.5 lacs on ex-showroom count.
The specific CVT boxed XV version costs around 6.3 lakh, Ex-Showroom Delhi(estimated).
Colors-
Available in a vibrant range of 6 ravishing colors-
Onyx Black
Brick Red
Blade Silver
Storm White
Olive Green
Turquoise Blue.