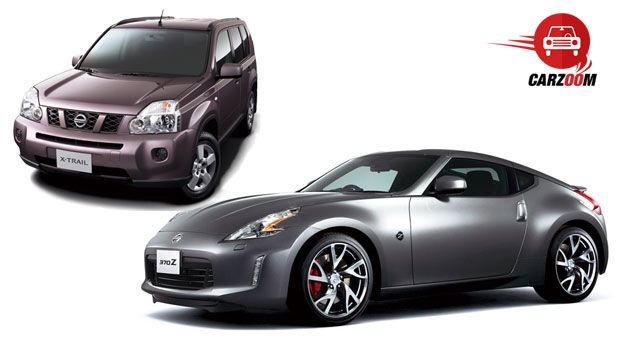 Nissan officially released a statement by stated that its two models X-Trail SUV and 370Z coupe will be discontinued from India coz company now wants to concentrate on its locally manufactured line-up while these two models are brought from outside as CBU (completely built unit). But obviously there can be one more reason which is the unsatisfactory sales of both the cars in India.
In India, the SUV X-Trail is available with the price tag of 22.5-26.9 lakhs and having diesel fuel only while the coupe 370Z is available within the price range of 55.5-56.5 lakhs and equipped with petrol unit only.
"The move comes in the wake of Nissan's decision to focus on its locally manufactured models. However, it will continue to sell the Teana luxury sedan," PTI quoted the brand.
Other than these two models, company still offers a long line-up in India which includes Micra (hatchback), Sunny (sedan), Terrano (SUV), Teana (sedan) and Evalia (MPV) etc.
"In India, Nissan has been constantly expanding its innovative and exciting product range, and will continue to deliver cutting-edge technology, distinctive design and a rewarding experience to all its customers. Terrano, Nissan's latest offering marks its entry in the growing compact SUV segment," said the company.
Needless to say, while Nissan's other model like Terrano, Sunny etc are doing well in the Indian car market; the company was not getting as expected response by these two models X-Trail and 370Z in terms of sales. Also, these models were being exported from company's foreign plant which obviously cost more than the locally manufactured models. These are the reasons which influenced Nissan to think once which resulted as the discontinuation of both the cars.