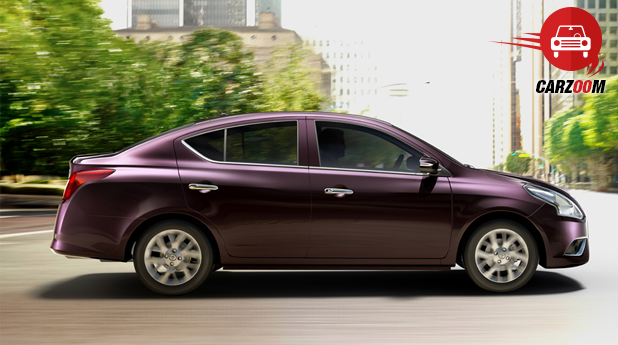 Nissan Sunny is being appreciated by the Indian people since the time company launched its facelift version. Nissan has tweaked the interior and exterior of the new Sunny and no doubt car is looking better than ever. After getting the valuable reviews by our experts and critics, now we are here with the latest sayings by the users who have taken the first test drive of this all new 2014 version of Nissan Sunny. Let's have a look.

Likes:
It's really a CAAAAAAAAAAR!


Customers seemed very much satisfied with more than sufficient inner space of Sunny sedan. As per one of the buyers, "It has plenty of leg room. Even I, despite of being a 5'9 ft tall, sit easily in its front or rear seats". Apart from that, car offers a really spacious cabin with enough headroom.
The new Sunny is smarter.


Looks like company's strategy behind renovation of Sunny has been worked. Nissan has tweaked the exterior glance of this trendy sedan with many exciting features, and good thing is people really are admiring its new look, bingo!!
A value for money.


Another best part about Nissan Sunny that buyers find is its affordable price range in comparison to other main rivals in country. A buyer who has recently booked Nissan's new Sunny says it's the price tag that attracts me and makes me to buy the classy Sunny over other same segment cars.
Sunny diesel offers much better drivability.


The existing customers of Nissan Sunny feel thrilled by the performance of its diesel model. The engine is responsive and noise-less enough to provide impressive drivability on road.
Dislikes:
Fuel efficiency is not as per expectations.


"The petrol model is not as much fuel efficient as other cars, we were expecting better for sure", says a customer. The Nissan Sunny offers 16.95-17.97 km/l of claimed mileage in its petrol trim and 22.71 km/l in diesel.
Horrible dealership, worst after sale service.


And lastly, one of the main reasons behind customer's disappoint is the Nissan's poor after sale services. Nissan's existing customers mostly face horrible experience at the time of post maintenance. Company should be attentive for that.