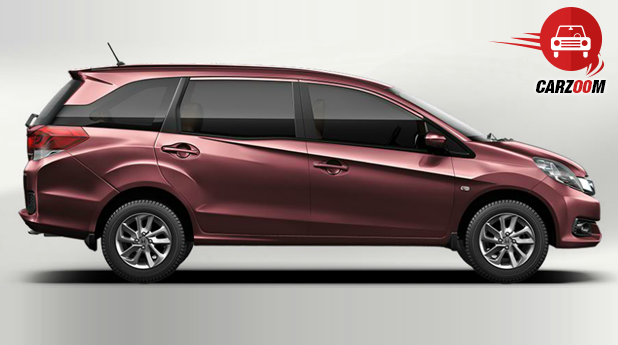 People are loving this car, experts are admiring it while critics have too something good or something bad to say about the all new trendy member of India's MPV segment. The car here we are talking about is Honda's first ever entry in MPV as the 'Mobilio'. It probably is one of the most discussed new cars of now-a-days which had been popular even before its launch in India. While our experts, critics and all have already given their valuable opinions, we find some users as well who have taken its test drive. Let's see what they have to say.

Likes:
A perfect car for a family.


The Mobilio lovers are thrilled by the space Honda has given in its MPV. They find it perfect spacious car for a big family. Though, last row seat is comfortable for kids only but it's acceptable by them coz it offers plenty of legroom and headroom at front two rows. 
Price is quite affordable.


Honda's customers find the price tags of Mobilio quite sufficient even while its bit costlier than Ertiga at first sight. "Honda's this car gives you so much exciting things and for that we are ready to pay such money", says a buyer who has booked the trendy Mobilio. 
We like the City engines in it.


No one is unknown with the wonderful performance of Honda's ongoing n popular City and when same engines are marking their presence in this car too, people are so much excited to drive the Mobilio. 
Driving is smooth and handling is flexible as per road conditions.


People who have taken its test drive find the car perfect for city roads and for highways as well. They think that Mobilio offers an effortless driving with flexible handling with better controls. 
C'mon…it's Hondaaa!!


Honda is one of the reliable brands in India and its customers are fully satisfied with company's excellent after sale services and pocket friendly post maintenance cost.
Dislikes:
The Amaze is back all over again just with more length.


Some people seemed disappointed by the look of Mobilio. They think that company should have done something better in its first try for MPV segment but new Mobilio is looking just like Amaze. 
Simple styling of inside cabin…not at all cool!


Like the outside, interior seems plain too. Its carrying the entire cabin design of company's hatch Brio which is just not cool, says a disappoint customer. 
Cost cutting at this price..not impressive!


Honda has also done so much of cost cutting in its first ever MPV model. There is no auto lock for doors, no adjustment of seat belt, no bluetooth connectivity etc. The seats are so much slim that even look very odd for a car of such size.