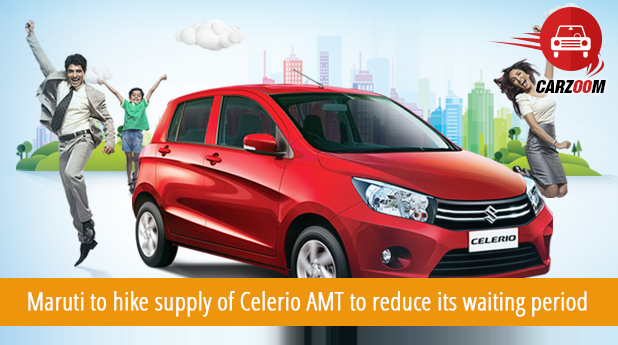 It's a well known fact that Maruti's new hatchback Celerio, that had been launched by the company early this year, is being demanded on a high scale. The reasons are many. While one is its availability in affordable hatchback segment which is suitable for India's mango people for their daily use, the other is its badge of India's most reliable brand- Maruti.
Since the time of Celerio's launch, company is facing trouble in delivering the model on time to its customers. The waiting period of Celerio's delivery had been increased day by day but now company is taking a step towards it.
If reports are to believe then Maruti has increased the output of Celerio's AMT version so that its waiting time can be reduced. The AMT Celerio is being demanded more than its manual version, as per company.
Company has received total bookings of more than 57800 units of Celerio since its launch in February 2014, out of which around 25000 units (45% of total) are for hatchback's AMT variant only.
"We continue to try and increase the supply of the auto gear shift (Celerio) cars," a company's spokesperson said.
Maruti Suzuki India has increased the monthly production of Celerio AMT to 6500 units now from 4500 units at beginning. Now company is claiming that deliveries of this automated hatchback, which currently stands at around four months, will be commenced soon.
In India, while the Celerio manual is priced at around 3.76-4.78 lakhs, the AMT version has two variants having price tags of 4.14 lakhs and 4.43 lakhs respectively.