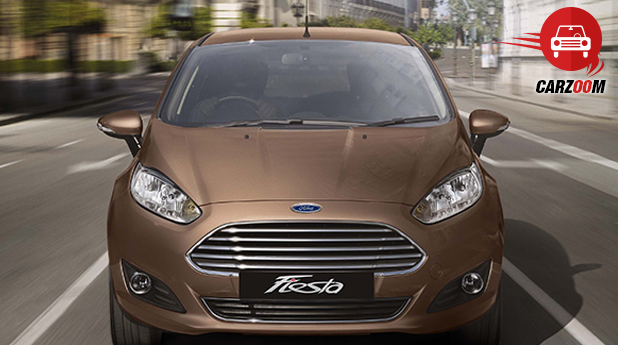 So, as we discussed some days back about the possibilities of getting a new and revamped version of the Ford Fiesta soon, right after a period of a week we are here with the news of its official launch in India. And as we expected, the new Fiesta really had gone through a nice facial job by the company under Ford'sOne Ford Global Programme. The car now looks more niche than before for sure with some observable touch-ups, but still we let our experts to go through the car and decide about its overall freshness and about what they think of this newly spiced car in our Expert Reviews section.

Prices
Ford had been very controversial for its pricing to be at higher ends after it let the new Fiesta hold the league from Classic (earlier Fiesta).
But this time apart, taking care of the segment and competition, our experts believe Ford has priced all the three diesel trims very competitively and reasonably.
The prices for three variants are like this- (All prices are Ex-Showroom Delhi complied)

Fiesta 1.5 Ambient will cost 7.69 lakhs
Fiesta 1.5 Trend will cost 8.56 lakhs
While the top model i.e. Fiesta 1.5 Titanium will cost a grand 9.29 lakhs
Engine Details
According to our experts, a 1.0 litre EcoBoost engine was surely expected in the new Fiesta which turned out to be a surprise that Ford didn't even have to offer a petrol trim now for Fiesta.
Still, the 1.5 litre TDCi SOHC Diesel engine with power figures of  89.75Bhp and 204 Nm seems very nice, efficient and power packed according to the class.
There is no doubt according to our experts that a Ford driven engine is meant to perform, but as tradition and history has it, Ford's petrol engines are undisputed and unconquerable to match up, which would be again missed in this car.
Performance
Again, being a ford vehicle, this car is going to perform really well for you if it still has those Ikon and Classic driving instincts.
Apart from that, the new Boron Steel body weighs less with more agility making the car even better in driving dynamics.
The car is going to steerreally well too with very comfortable and trustworthy steering response.
The car has a very fine tune of performance and efficiency and that's why it is expected to deliver a very nice 25.01 KPL mileage according to ARAI which seems very blissful.
Even the suspensions are on very tuned side now with pot-hole gulping comfort yet stays totally in control over sharper drives.
Space and Dimensions
The car we found was slightly longer than its previous variant with an added 42mm to it but the overall height of the car was also found to be somewhat reduced by 7mm.
Which makes the current and facelifted variant to be 4320 x 1764 x 1486 mm in dimensions.
The car also feels more bigger than before to us but the reduced height might mean in a slightly abrupt headroom for passengers.
Interiors
Interiors of the car haven't changed much as our experts would suggest and as we also witnessed but still, an optional all grey interior theme with Gloss-Black central control feels an updated option along with the regular metallic hued jet-plane style central console.
Apart from that, the car now boasts certain other very innovative and intuitive features like-

Comfortable than before fabric seats.
Leather wrapped steering wheel with mounted controls.
Climate Control
Rain sensing wipers
Clear and automatic headlights
Ambient lightening
Electric boot release
Push start button
Digital driver information display
Ford's noise reduction insulated cabin.
Ford's patented SYNC technology with applink and very supportive Voice Control system for more focused and uninterrupted driving experience.
Apart from that, our experts also found the total space of the car to be somewhat more spacious compared to before with now foldable rear seats and central arm rests in the rear section.
Exteriors
Facially, this car is a whole new experience with all new front profile, and rear end while the side profile remains just the same.
The car now looks more suave in chrome front grille in EcoSport style, which certainly makes it look like an Aston Martin's younger sibling
Even the headlights have a welcome change in them which now are sharper and elongated deep into the hood in length.
The side profile as told looks just similar but the rear also gets a touch of newness with modified tail-lamp cluster. Also
Safety
In safety department, the car gets the class similar treatments of features like.

ABS + EBD
Cruise control
Two SRS Airbags
Additional driver side airbag
High strength Boron Steel body etc.
 Apart from these, there are not any actual safety elements on this car, and our experts would have been more poised if it really had though.
Final Verdict
Finally, according to our experts, this car is really new in its manners and over all freshness with the usual and appealing Ford standards for a better and more precise drive and performance. And priced certainly well and competitive, it would be interesting to note how well it actually would perform in sales chart and through customer's response.