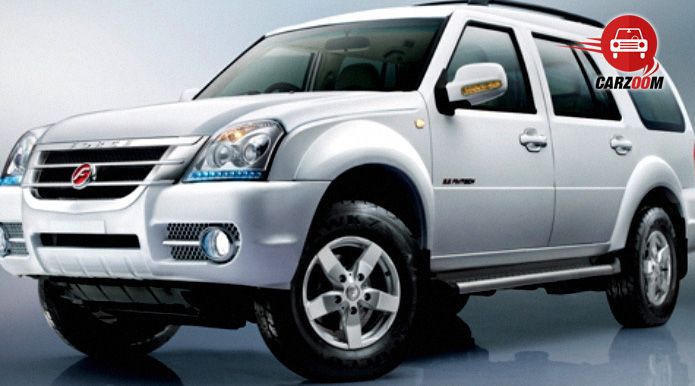 Since the day it was first launched back in 2011, this vehicle has usually remained under half the estimated sales figure for this car. Reason could be any but still, this car had previously been a mess for most of the customers due to its unauthenticated ownership and some other controversial issues associated with it. But leaving the past behind, and with a fresh new addition of a rugged 4×4 variant in the lot, we believe people will now recognize more of it with its class charming engineering works done in association with Daimler AG and Lotus Motors together. And hence, we tried to find out what people now think about this vehicle as we managed to move about the city collecting necessary information for you guys, in our User Reviews section.
Likes
1. LX 4×4 variant
The much appreciated thing about this car would be its new 4×4 avatar along with more rugged performance genes from Mercedes-Benz. However people we managed to talk seemed excited about the vehicle more than ever now. Also, because of its huge engine offerings at such rates, makes it crunchier amongst other market SUVs as people were quoted discussing. Even a previous owner seemed appreciating the mighty engine of this car and its durability and refinement.
2. Driving appeal and comforts
Other thing, which even some of the previous owners also recommend about this vehicle, is its very subtle combination of soft and stable ride. Which indeed seems very blissful a combination and a sort of achievement for an SUV of this count. The steering feedback was indeed found to be more confident as our experts also suggested. 
3. Big fat Indian SUV
This car is huge, and apart from all the things, if there's one thing people could swear on about this car, then it was its space and roomy inner cabin. The car not only looks huge from the outside, but it has used the size very wisely indeed from the inside as well. As one of its fresh owners says, "A big fat Indian SUV for an evenly big fat Indian Family."
Apart from seating space, the car can gulp a lot of luggage also, and smaller here and there storage spaces around the car were also pretty appreciated by its owners and expected buyers.
Dislikes
1. Not a rock star in looks
Amongst the things which actually bothered some of the people and us too, were the pretty regular SUV looks of the car which makes it look even huger without any sleeker or styling appeal. The car surely looks tough but some elements of freshness were seemed missing which even some of the low cost SUVs in the market would offer.
Still, for some customers and owners, the looks of the car worked just fine with a hint of rugged and masculine feel. DRLs were still a fancy feature for them.
2. Poor interiors
Inside as well, the car seemed disappointing people with considerably low quality of materialization and low specs of interior features. As one of the customers seemed complaining that, "even small cars now come with a touch infotainment system and SATNAV systems, why do we not get such leisure in this big car at such high costs?" which seemed to some extent, fair on part of customer's demand. Still, "the decent looking beige cabin with leather upholstery is not going to give you nightmares with decent features in the cabin as well" says a Force Motors' employee.
3. Service network and doubtful ownership
Amongst many other people, there seemed a dilemma when it came to the ownership matter of this car which seemed a pretty twisted job with fairly less numbers of service stations and reliability to them. Apart from that, long term reliability of the package as a whole with a bit uneven built components makes it still a confused deal amongst the customers in the market.
Final Verdict
Based on its customer's and user's response, we believe the car is good on performance and space counts, but with certain level of dissatisfactions from materialization, built and ownership issues, we could sense people being a bit off the deal for this car. It already had not such popularity. Still, with the new 4×4 variant and considerably better engine and performance in the segment makes it a different gene in the market, only if somebody is too carefree to think about service network, interiors and ownership issues.