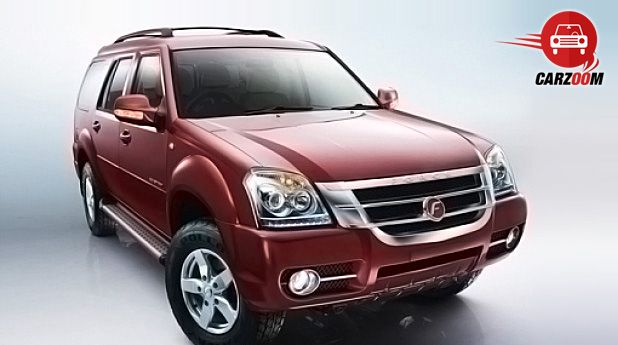 As soon as the new LX variant was out, we started covering the whole lot of Force One for you to judge the car better and measure it on an even precise note than you could ever do. And this time apart, after having it thoroughly reviewed by our Expert team, we bring you an even stubborn and stricter measurement of the car in our Critic Reviews section. A section where our finest Automobile Critics go heads-over-heel for a car to see how fairly it actually performs out of paper and out of the company's pampering claims about it. And hence, with our Critic Reviews section, we bring you a list of some high as well as some low points about a particular car. And with this time, Force One being the fresh victim of our critic's sharpness, we bring you a same list of some of the high and low points of this newly marinated SUV.
Highs
One of the most charming features of the car remains its Daimler AG derived engine set with potent all round functions.
The car has enough skills to be tagged as a decent, mind you decent, off-roader.
4×4 LX version seems more sporty and performance friendly with better electric shifter.
The overall handling and drivability of this huge mammoth sized SUV is on a positive side actually.
Steering feedback, control and grip feels very satisfying against the size with confident and more precise handling of the car.
Better mid-range grunt means more joyous highway rides.
The overall space of the vehicle is fairly impressive with actually best-in-class cabin room, equally healthy and roomy for all the three rows.
Apart from seating space, the car is even welcoming on luggage space with still very friendly space left for common luggage after the third row.
The tough and masculine built of the car seems fairly up-market with decent style package and less-dramatic features.
Lows
The bigger engine of the car is big let down with low performance figures in the EX variant.
In the new LX 4×4 variant, the car has put on more weight which certainly makes it a turn-off for this car somehow.
The car has also lost 5mm of GC which now can make it a bit oddly felt off roader.
With extra load now, the car feels tight around corners with the nose tilting out on a different curve of its own.
The gearbox of the car feels decent but could have been even better than being an old and borrowed low scale version of the Mercedes-Benz's.
The interior features of the car are too less for the money you actually spend on the product.
Internal as well as outer material of the car somehow feels degraded.
Inside, the car feels old in styling with fewer inputs towards a more modern blend of technology and presence.
The seats of the vehicle are less on thigh support which makes them a bit tiring during long rides.
The overall reliability of the vehicle can be a big question mark for sure with poor service network and other ownership issues.
Last row seating issues would be problematic with a bit tight and squeezed experience for the passengers.
Doesn't feel like a value for money product on an overall level as a complete package.
Being an off-roader, the car claims very less safety and security features apart from the very regular ones.
Final Verdict
Very true to their work, as revealed by our Critics, the car is good but lacks refinement as an overall decent package. Engine, ride and space are on fairly positive sides though. But with certain other features improvement including these, this could have been even better.