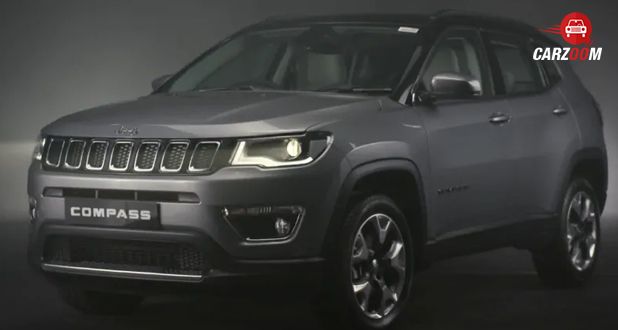 Jeep India has finally come up with a top of the line variant of the Jeep Compass that is the Jeep Compass Plus. It will be available with a petrol two-wheel drive automatic or a diesel two-wheel drive and four-wheel drive manual variants. Price for the Limited Plus edition starts at 21.07 lakh INR for the diesel 4×2 manual. The bookings for the car will officially open from October onwards. Take a look at the updated features that the  Jeep Compass Limited Plus: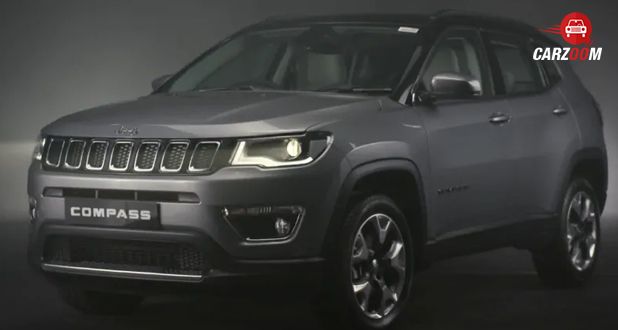 Engine Details
The Jeep Compass Limited Plus will now be available in three engine variants that are 2.0-litre Multijet II (Turbo Diesel) 4X2 engine that produces 173 PS and 350 Nm torque, a 2.0-litre Multijet II (Turbo Diesel) 4X4 engine that produces 173 PS and 350 Nm torque and 1.4-litre Multiair 4X2 (Turbo Petrol) engine that produces 163 PS and 250 Nm torque. These variants are priced at 21.07 lakh INR, 21.41 lakh INR and 22.85 lakh INR respectively.
Exterior and Interior
The new addition to the Jeep Compass Limited Plus is sunroof that was not present in the previous model. It gets a set of 18-inch wheels that are finished in a shade of black and polished aluminium. It also gets a new UConnect infotainment setup with a new 8.4-inch touchscreen. There are also automatic headlamps, automatic rain sensing wipers and an auto dimming rear view mirror.  Not only this, it gets tan leather seats with power adjust and memories function for the front row too.
Safety
For safety it gets 6 airbags as standard which was previously just 4.
Price
The entire range of the Jeep Compass is now available between 15.35 lakh INR to 22.85 lakh INR (ex-Delhi).
1.4 Limited (O) (Petro)-  20.50 lakh INR
2.0 Limited (O) 4×2 (Diesel)- 20.16 lakh INR
2.0 Limited (O) 4×4 (Diesel)- 21.94 lakh INR
1.4 Limited Plus (Petrol)- 21.41 lakh INR
2.0 Limited Plus 4×2 (Diesel)-  21.07 lakh INR
2.0 Limited Plus 4×4 (Diesel)-  22.85 lakh INR