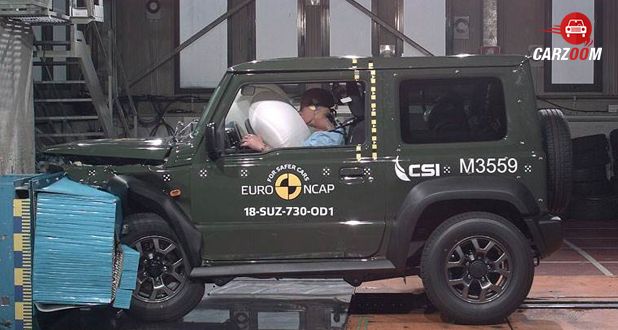 The new Jimmy has gone viral. The car is the most modern Gypsy replacement everybody has been waiting for. This time undoubtedly the Jimmy is better than its predecessors and we eagerly wait to see its finalized features. Take a look as we took a test drive and here is how we honestly felt about the car and the updates it has received. There is no final word about when it will be launching for the Indian market but we expect to see it soon somewhere around 2019 end or starting 2020.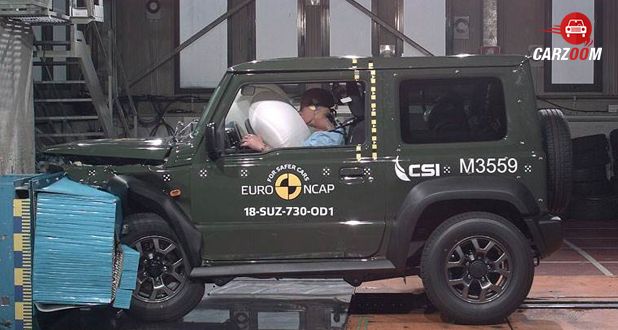 Exterior
On the outside Suzuki has modernized the Jimmy by giving a retro design. The new model is now sharper and boxier than before. It gets similar Jimmy traits as before like round headlights, independent indicators and front grille design. The new cars looks are seriously appealing. This time the Jimmy is also 30 mm shorter than the old one.
Interior
On its interiors as it has become smaller, it remains a small car inside too. Amongst its drawbacks the driver's footwell feels a little cramped, with the accelerator pedal right up against the transmission tunnel. The car has mostly black dashboard and its switches are predominantly plastic, with the seats being comfortable. The car has only two seats at the back while its luggage capacity is also just 377 liters, and that too with seats folded down. With the seats up, there's just 85 litres of storage. This might disappoint many as it makes it not a good option to take on for a longer trip. With two seats behind as well it shows there is not much space for comfort ability.
Engine
Earlier the car had 1.3-litre petrol engine and now it has been replaced with 1.5-liter unit. This offers 102hp, 130Nm of torque at 4,000rpm and a top speed of 146.4kph. The test car gets a five-speed manual 'box, while a four-speed auto is also available. It is not a fast vehicle as it takes time to get up speed making it slower on road.
Price
The price has not been revealed yet.
Final verdict
The style changes of the car make it appealing but its engine lacking power with the gear change option is annoying. Its undersized rear seats and an impractically tiny boot is also its drawback. What people generally look for is a hatchback city car or a highway cruiser and the Jimmy with these drawbacks seems not so impressive. The best part is the car is that it has the new safety norms applied before its launch that has been changed in India. Let's see if it would be able to influence buyers in the market on its launch.