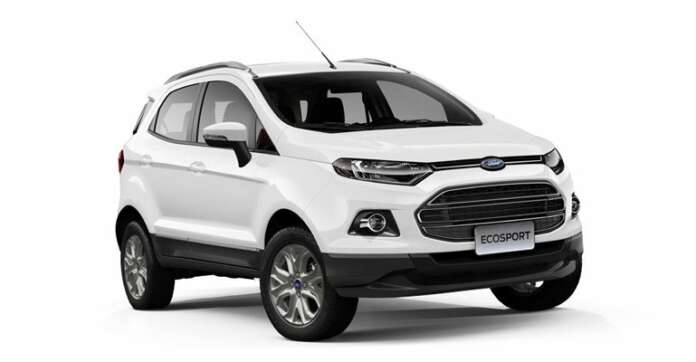 This mini-SUV starts at a very affordable rate of Rs. 5.59 lacs, but here we'll unveil its cons to help you make a right decision of buying a SUV. Let's begin:
Actually this small SUV is too small, can accommodate only 5 people max. The rear seat isn't that spacious and difficult for 3 people sitting there on long journeys.
Same goes for the boot space, it has only 362l space i.e. less by 112 l from Renault Duster.
Ford can't be trusted on the delivery dates it gives to its customers; a usual delay in days is noticeable.
 The higher variants are way too costly (goes upto 9 lacs) for the size i.e. less than 4m, so you can get a better SUV in that price.
The car/SUV isn't good on highways, seems as if the engine gasps for breath on highways, so again Duster is better in that case.
The rear parking sensors needs to be improved. And same goes for the front Suspension.
Well that's what we can suggest, better try Duster and XUV before getting this.  Good luck for your search.