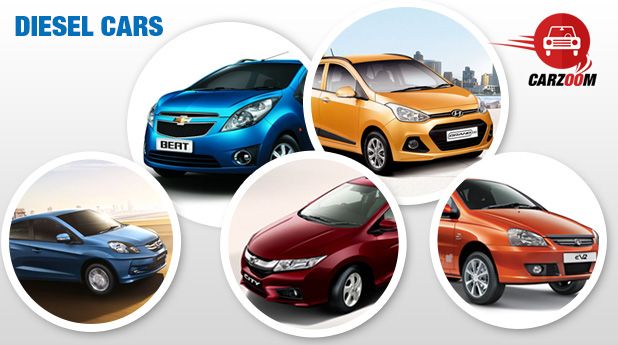 Recently, India's one of the best car makers, Honda announced that company is going to launch diesel version of its best Sedan- Honda City in India. With this launch, the City diesel has become the most fuel efficient car of country with the amazing mileage of 26 km/l and Indian customers are waiting eagerly for this launch.
Though, one more question has been raised too; when Honda City petrol already is a bestselling sedan of India then what was the necessity of this diesel variant?
Are diesel cars scoring more in India? Undoubtedly, the answer is Yes. The reasons behind the popularity of diesel fuel over petrol are many including its lower price, comparatively. We managed to talk with some diesel variant users and gathered few points regarding the success of diesel fuel.
These reasons are:
Diesel provides more fuel economy than petrol and ignites more effectively.
In terms of fuel price, diesel is cheaper than petrol by approx 32%.
Now-a-days, more new technologies are being used in diesel engines in comparison to petrol. Unlike before, it has become less noisy and runs quietly on road.
These technologies comprise of turbochargers too which are available in every diesel cars today, while in petrol units it only exists in top-end variants.
Diesel fuel churns out more torque which results in more towing power and more power off the line.
Though, diesel variant car costs more than the other fuel options on buying but it's much richer in energy and hence becomes more pocket friendly than petrol after purchasing the car.
If we look back to the launched cars from the starting of this year till now, the roughly graph clearly says that comparatively more diesel cars launched in India between this time period.
Kumar Kandaswami, Senior Director, Deloitte India says, "In any segment, fuel economy is the most critical factor in decision making for a new car buyer. For similar sized cars diesel will always be more fuel efficient than petrol."
Hence, it is crystal clear that among all the various points which we've discussed above, the fuel economy is the most important one which are diverting the customer's mind from petrol to diesel.
In India, the more fuel efficient diesel cars are listed below with their impressive offered mileage:
Honda City (26 km/l)
Honda Amaze (25.8 km/l)
Tata Indica eV2 (25 km/l)
Chevrolet Beat (25.4 km/l)
Hyundai Grand i10 (24 km/l)