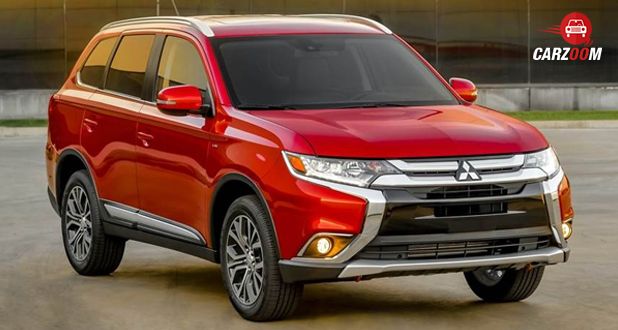 The Japanese carmaker Mitsubishi has been operating in India for more than two decades now. There is no doubt about the fact that SUVs are taking India by a storm. The company will soon be launching the new Mitsubishi Outlander in India and the news is on the Mitsubishi India website already.
There is no confirmation of the price tag that the Outlander would carry but it is expected to be around 30 lakhs INR. This third generation Outlander was launched in 2012 and it again received updates in 2015. Now a refreshed version is about to launch and we are excited to see what all it adds to woo the buyers: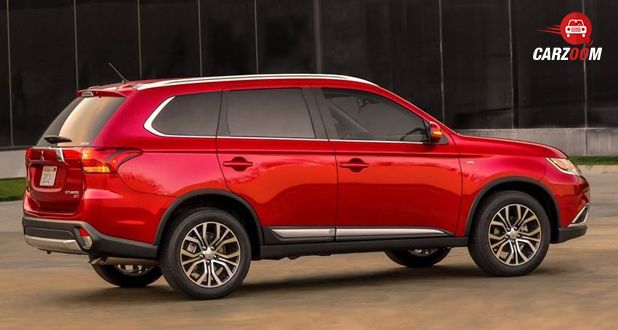 Exterior & Interior
The SUV, a five-seater car, gets a sportier design. The vehicle's flared wheel arches and the large alloy wheels justify its SUV tag. It has black leather upholstery as well as a full black dashboard. It also has a touchscreen display, two-zone climate control, power seats and electric mirrors. The car's second-row seats can fold till the boot space and can also be reclined for added comfort. The company might also offer full LED headlamps on the new Outlander.
Engine Details
The Outlander is said to have a 2.0-litre engine or a 2.4-litre engine that makes around 165bhp of power and 222Nm of torque. The car does not have an AMT unit but gets the CVT unit along with paddle-shifters. The SUV also possesses a torque-on-demand all-wheel drive.
Safety
In the safety options, it has airbags, ABS and EBD along with the electronic stability program.
Expected launch
The Mitsubishi New Outlander is expected to launch in mid-May or last June.
It will compete against the Hyundai Tucson, the Honda CR-V and the Jeep Compass.