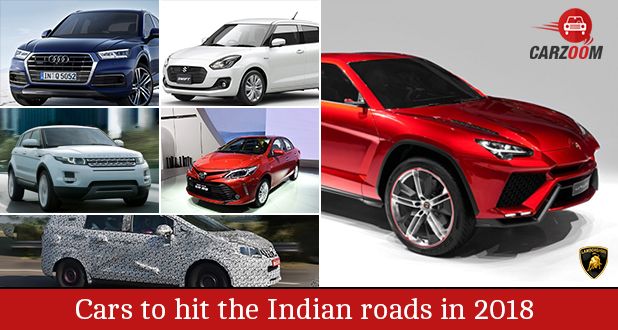 Just like last year, 2018 too has a lot of cars in its kitty. From small to super-luxury from near future to end of year, here is the list of upcoming car launch in India this year.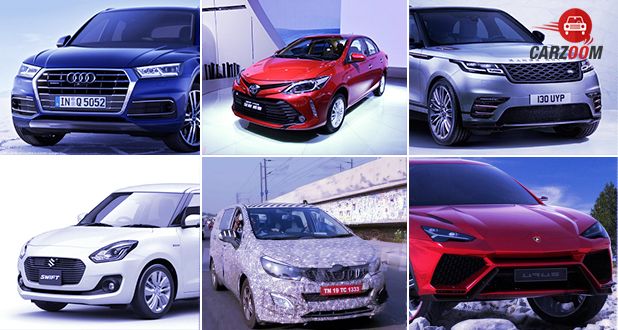 This premium sedan is all set to re-launch in India in February after discontinuing the previous Civic variant.
This is the first SUV from the Italian company that is launching in India in January.
Lexus LS 500h
After launching its NX300h the company is all set to spread its muscles with the launch of LS500h in February.
Mahindra SUV
This is expected to launch at the end of March . This SUV S201 will be positioned alongside TUV 300.
Mahindra is all set to launch this multi-utility vehicle MPV U321 is mid of this year.
This Range Rover Velar which is estimated at Rs. 78.83 lakh in India is to be launched early this year. Dates have not been finalized yet.
Adopting the platform of the successful Baleno, this new Swift is expected to launch in February.
This car has been around for quite some time and is expected to launch in January. It is to be priced between 45 – 55 Lakhs.
Volkswagen Vento Facelift
Expected to launch at the end of of the year, its C-segment contender was introduced back in 2010 and the Vento facelift priced somewhere between 8-13 lakhs is to launch at the end of this year.
Rolls-Royce Phantom VIII
Rolls-Royce is famous for making luxury cars and this one is expected to launch in August. It is expected to be priced between 7 – 9 Crores.
Expected to launch in March, Toyota Vios's is priced between 7.2 – 11.5 Lakhs.
Datsun GO-Cross
It is expected to launch in December with a price tag ranging between 4.5 – 6.5 Lakhs.
Audi SQ7
To be launched in June, Audi SQ7 is estimated to be priced between 1 – 1.2 Crores.