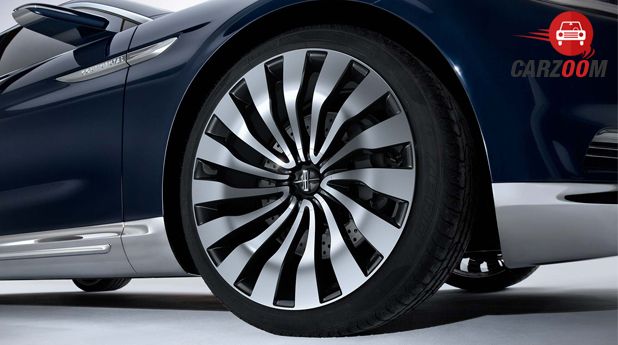 Want to know the names of best-trusted tyre brands to purchase? We with Carzoom are here with the top tyre brands one can choose from. We select the tyre as peruse and one needs to be updated with the right brand and quality she/he needs to buy. Check out this list of trusted tyres and we are sure you would be aware of many of their names.
Apollo
Apollo is a known name in the field of tyre manufacturing companies and is the 17th largest in the world. This company makes tyres for car, bikes, tractors, SUV etc. Founded in 1972, it has its headquarters in Gurgaon, Haryana, India.
CEAT
Cavi Electrici Affini Torino (CEAT) is a company which was established in 1958, Italy. It is the flagship company of RPG Enterprises and its Managing Director is Anant Goenka. CEAT is the first tyre company which has gained worldwide recognition in terms of quality and has also won the global award for Customer Satisfaction. It produces tyres for Heavy-duty trucks and buses, tractors, trailers, SUVs, bikes, scooters etc.
MRF
Madras Rubber Factory Limited or MRF is the largest tyre manufacturer in India. It has its headquarters in Chennai, Tamil Nadu.  It supplies tyres for cars, bikes and Formula racing. The rubber used in MRF is hard and lasts long making it one of the most trustable tyre brands in India. The company also produces rubber products like conveyor belts and toys. It was established in 1946.
JK Tyres
This is a company based in Delhi. In have its manufacturing centres in Mysore, Chennai, Kankroli and Banmore. It offers its facility to all 4 wheelers like buses, cars, and trucks. It is an Automotive Tyre, Tubes and flaps manufacturing company and was founded in 1874.
Bridgestone
It is a famous Japanese tyre manufacturing company which was founded in 1931 by Shojiro Ishibashi.  Bridgestone also supplies tyres to Moto GP teams and other racing events. As of 2015, this company is said to be ahead of Michelin in terms of manufacturing which was previously the number one.
Michelin
It is a famous French-based company known for its high-speed tyres. This company manufactures tyres for space shuttles, aircrafts, bikes, cycles, automobiles etc.  The brand is known for manufacturing soft tyres with grip. It was founded in 1889 by two brothers.
Which brand would you like to buy?