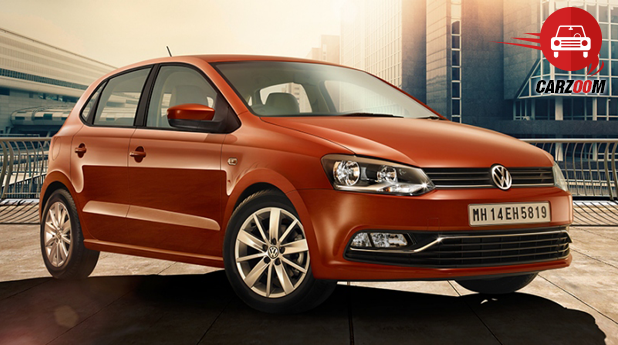 Recently, the German car manufacturer introduced its classy hatchback Polo's refreshed 2014 version in Indian car market. And with that launch company has also made sure that it's here for staying long and that's why working hard on increasing its dealer networks in India. After the launch of new Polo, our experts decided to take a hand on this trendy hatch and hence here we are with the reviews. Let's see what our experts like or dislike in this modified Polo.
Price:
By comparing it to its competitors, VW has priced its car costlier again and we didn't find it competitive at all.
Company has launched just the two base models of Polo as of now while higher-end variants will be added by the end of august.
The 1.2L MPI petrol model is available at price range of 4.99-6.07 lakhs.
Newly added and refined 1.5L TDI diesel model can be availed with price range in between 6.27-7.37 lakhs.
While the other cars in same segment are already present with lesser range.
Engine details:
VW gets a new 1.5 liter TDI diesel engine seems to do justice now with customer's expectations.
The developed output and torque are decent enough as per its size and giving a well appealed performance on road.
If compared to rivals, this newly added diesel mill in Polo surely can be a game changer for this car and many good might come for Volkswagen.
Petrol engine on the contrary is as same as its predecessor.
Performance:
Polo has always been a fun to drive car, whether its petrol model or diesel.
And when new diesel trim has been added, excitement has been added as well undoubtedly.
This diesel engine is refined enough and NVH levels are low, making the car smooth and noiseless to drive.
The handling is just impeccable and braking is much responsive.
Overall, the diesel engine is very much up to the market and one will love to drive it while petrol model is a bit underpowered and could be improved with this updation.
Space & Dimension:
On the grounds of space availability, Polo again doesn't disappoint and offers a spacious inside cabin as per its size.
But still rear seat legroom is a bit cramped and can create trouble for a long heighted person.
However, boot space of 280 liters is very amazing and one of the best-in-segments.
Other dimensions like wheelbase and ground clearance etc are good enough for this size of car.
Interior:
One of the best things about Polo is its solid built quality and we are quite impressed with it.
The inside cabin is airy and comfortable, giving a premium feel.
Very small yet useful features are marking their presence in trendy Polo like driver-side dead pedal, 3 grab handles above doors, small storage compartments for holding bottles & cups etc.
Overall, a comfortable and premium interior.
Exterior:
Updation of Polo has obviously brought a new refining look in its exterior profile.
Its modified features at outside including static cornering light and new 15" alloy wheels etc are looking superb.
If to be precise then we like the Polo's exterior renovation at first sight.
Safety:
On the name of safety, there are dual airbags at front and anti lock braking system on paper which seem quite sufficient for a small sized vehicle.
And as we told above that its build quality is very good, hence feels safe.
Verdict:
Volkswagen always offers appealing cars to Indian car market but still it's the price range and VW's not-much-reliable brand image in country that stop it to achieve the deserving success here. As per its quality, interior equipments and some other factors, the price is justified but when compared to other same segment models then it's expensive. And it has no doubt that people prefer cheap cars with more reliable brands and Volkswagen somehow fails in both of these benchmarks.