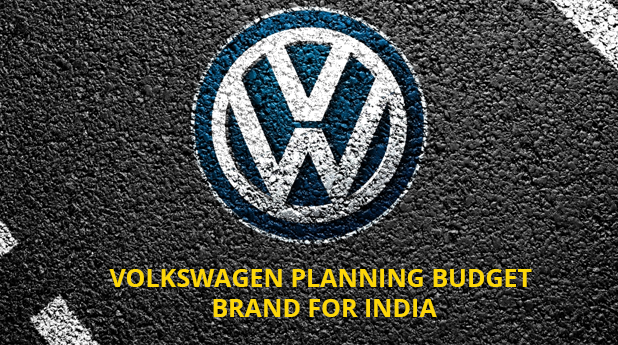 If reports are to believe then the German car manufacturer Volkswagen is concentrating on introducing a budget brand for the Indian automobile industry. Before this, company has planned a budget brand for another country China which is now very close to finalizing.
Volkswagen currently serves only to 50 to 60 percent of the total of 2.5 million passenger-car-market of India which includes the cars having tags of 5 lakhs and above. If company will be successful in planning this budget brand for India then it will also open the ways for sub 5 lakhs bracket cars as well.
Volkswagen provides premium feel cars with solid built quality to its customers. These cars by VW usually mark their presence in the higher end of the existing premium hatchbacks as well as sedans. Company's less network in India and the highly price tags are two main reasons why company is still struggling for its deserving place in country.
But now with this budget brand, company will offer vehicle to middle class family which automatically will be resulted in hiked sales graph and increased brand's reliability. If finalized then this new budget brand sub-5 lakhs model is likely to compete with newly launched Datsun's model etc.
As per the resources, the final decision by the company will be taken by the next one year and if all goes well and plan works then this new budget-brand-product will take at least 3-4 years to make debut in Indian car market.
Further, company is also focusing to localize its products and also considering manufacturing local engines and gearboxes. In future, VW also seems to bring few new and face lifted model in India which includes new Passat, Jetta, Touareg, updated Polo, updated Vento etc in the upcoming years.
As sources say that Volkswagen is planning to capture a market-share of 7-9% by the end of the 2018-2020.
Mahesh Kodumudi, MD and chief representative of Volkswagen India told ET, "We are seriously considering a budget brand for India. We have looked at all the ideas which VW (HQ) had looked up for China. My teams here have been working very closely with the Chinese and German counterparts; we have the complete list of all the ideas and we know each and every one of them. We are looking at what will be most prudent and suitable for India."