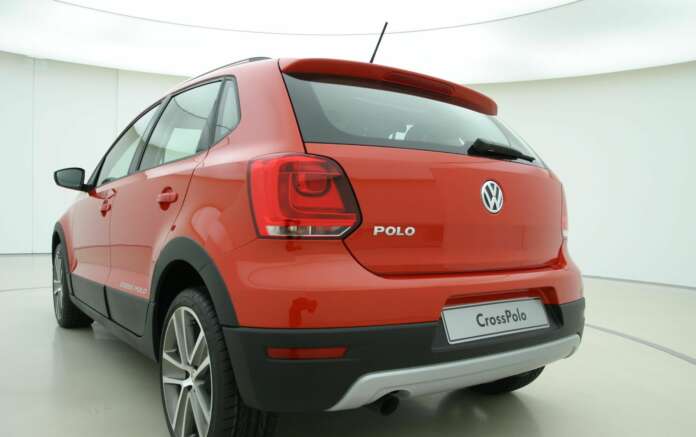 The Volkswagen Polo Cross is the latest car from the premium car maker VW. The hatchback has got mediocre response from the user community. The car is competitively priced giving competition to the aggressively priced cars like Wagon R Stingray. The car is a variant of the adorable Polo; it packs some new specs and features. The main focus has been towards the design. The Polo crossover has gained some weight and looks better than the regular Polo.
User's Take on the car
The Users feel that the car looks very identical to the Polo and VW should have put a little more effort towards the design. The car is different from Polo in few ways such as the roof-rails; they are laid out a few millimetres in the overall height and give the new polo, an personality, little different from the Regular Polo. The Polo Cross is promoted as a car for adventurous rides but the people who have tested it aren't sure if the car is really made to endure the rough terrains. The Cross has a decent ground clearance but doesn't looks like the one which can bear the outburst caused by the engine on tough rides.
Most of the Users feel that the car lacks intensity and the engine feels like that of the entry level compact cars. The engine is underpowered and looks like VW has negotiated over too many things to get the pricing right. The car also gets noisy at high speeds though the Turbo is better than the Standard Polo, but in no way is sufficient.
The car has been launched both in Petrol and Diesel variants. Most people think the Petrol variant is decent and compared to the Diesel makes the car a decent ride with not too many power glitches.
Interior and Exterior
Talking about the interior, the car looks to be on par with any other car in the market. The car feels comfy and has space which is well build and doesn't feel cramped for a small hatchback. The steering wheel is light and has few controls in the luxury variant of the Polo cross. The front dock incorporates a nice layout and the build is good. The plastic looks sturdy and feels decent.
The Car has well build exterior but lacks a prudent design. It is more inclined towards the Polo, the few differences being the plastic claddings. VW has tried to make an affordable hatchback but in doing so has compromised over too many factors. The safety features in the car are decent with few of the latest features being employed such as the ISOFIX, anti-whiplash and the electronic stability control.
VERDICT: – The car is decent but very ordinary. But from car makers like VW even decent is not justified. We think the car has nothing new to it except the very minor tweaks.