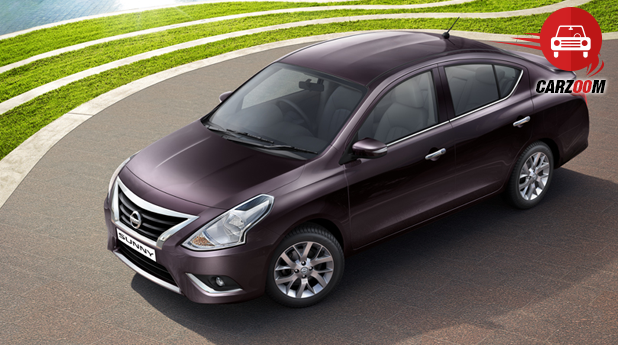 So, it was previously this month that Nissan Re-launched its big Sedan segment player, Sunny, in a new avatar with lots of visual changes. And it is being said that the similarity it previously shared with its cousin sedan, Scala, is now have been replaced with new freshness. How new is it? Or how different the Sunny actually has grown? All this and many more we had to find out, and so does our team of experts. So they had a day of session with this car and here is the full report in our Expert Reviews section, of what our experts think of this fresh but old car.

Prices 

Our experts really think that this car had been very reasonably priced.
The prices of all the 8 variants range from 6.99 to 9.80 lakhs.
The prices are good, but could have been a bit tempting and that would have really been a treat for aspiring buyers and for us as well.
Engine Details

In the engine compartment as we tested, nothing really has changed under this new face.
The car still has the same two engine options as before i.e. a 1.5 ltr HR15 EFCi engine with 99Bhp and 134Nm and the same Renault developed and Logan famoused 1.4 ltr K9K DCI diesel engine with figures like 86Bhp and 200Nm.
The engines propel power very effectively and smoothly to the front wheels with the help of 5-speed MT system with an evenly smoother CVT box option for the petrol variant.
Performance

On the performance graph, our experts were surely impressed by the car.
For sure it doesn't have anything new in it apart from the inner and outer visual changes, still the car has a kind of freshness in drive as our experts could really tell.
The car, even with regular McPherson Struts and Torsion beam combination could feel very effective on road and the engine, which currently powers most of the Renault and Nissan cars was also very responsive and neat.
The car has an ability to pull off till a top speed of around 175 KPH while accelerating from 0-100 in 15.8 sec.
Still, the mileage of the car seems very decent to be around 17.97 KPL from petrol engine with CVT while the MT delivers a decent 16.95 KPL. Diesel on the other hand seems impressive and class competing while delivering efficiency of 22.71 KPL.
Space and Dimensions

In the dimensional section, obviously its the caaaaar amongst all the sedans and always big on space.
Measured at 4455 x 1695 x 1515 mm with a longer wheelbase of 2600 mm, this car executes the outer dimensions straight as inner roominess.
Lastly, the most impressive part of the car's dimensions is the ground clearance of 165 mm which our experts very clearly suggested.
Exteriors

Externally, we found the car to be fresh and visually appealing.
With lots of chrome inputs on handles, radiator, waistline moulding and on trunk gate with new front and rear bumpers, the car looks more rich and exclusive.
Front looks pinched towards the centre with nice Boomerang headlamps for a sharp and concentric front end .
Then, the side profile remains same but still the car seems grand like before with an added black sash tape work on the B pillar.
Interiors

Internally also, the car has grown a lot.
Out team seemed to be impressed by the way the interiors had been given a superb tweak.
It has got features like
Black glossy central console.
MID
Leather upholstery option.
Chrome and silver accents on the inner trims.
Central arm rests
Infotainment system
Complete Beige or black cabin theme option etc.
Were some of the features which appealed us.
Apart from that, a lot of space and comfort dominates the inner cabin of the car and makes it a very nice and grandeur experience for not just the driver but the passengers as well.
Safety Measures

The car seems to be decently equipped with necessary safety fitments as we could notice.
The list of safety equipment counts-
Advanced engine immobilizer.
Airbags
ABS+EBS
Brake Assist
Central locking
Speed sensitive door lock
Anti Theft device
Seat belt warning etc.
Final Verdict 

Based on the report of our experts,on a concluding remark we think that the Sunny is a very decent package in the market overall. But still, there are better products available in the market as well if you can't really rely on a Nissan product for that its not very popular in the country, though its very effective and refined in any aspect.