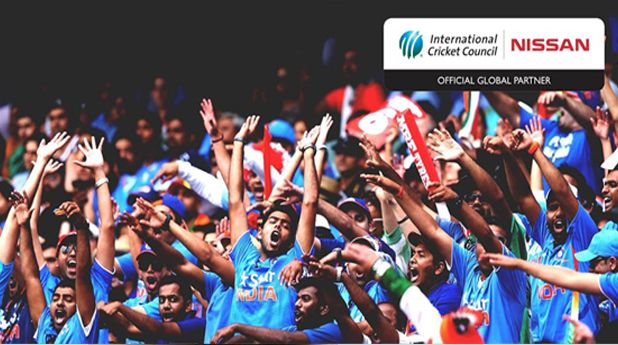 Nissan has signed an agreement with International Cricket Council (ICC) for eight year to become global sponsors of international tournaments like 50 over World cup, 20-20 world cup, Champions trophy, under 19 tournaments as well as Women's cricket and other ICC qualifying events. The agreement runs through till 2023 and this move would strengthen Nissan's position in India where cricket is the most loved and popular sport.
As part of the partnership, Nissan will get extensive in-venue activation, broadcast and digital rights at all ICC events. Nissan hasn't been as successful as it wanted to be in India and it has been struggling with good sales figures in India as Indian Cricket team is struggling with short pitch deliveries since ages.
But it seems that Nissan is serious about turning around its business in the India as it will allow company to target billions of cricket fans in the country.
Speaking more on this occasion, Roel de Vries, Corporate Vice President and global head of marketing and brand strategy for Nissan, said, "Innovation that excited is what Nissan does. As partners with the ICC we will introduce ways to enrich the experience of Cricket fans through our rights with the global Trophy Tour, the International Flag Bearer Programme and new live event experiences."
"We're excited to be a part of the global cricketing family and to be involved in some of the world's most prestigious and popular tournaments. Our aim is to share with cricket fans around the world the excitement of the game and our cars. Both are created by people who have passion for what they do." He added.
Commenting on the agreement, David Richardson, chief executive, International Cricket Council, said: "The ICC is delighted to welcome Nissan on board as a Global Partner and we look forward to working together for the next eight years to deliver a strong partnership at all ICC global events."