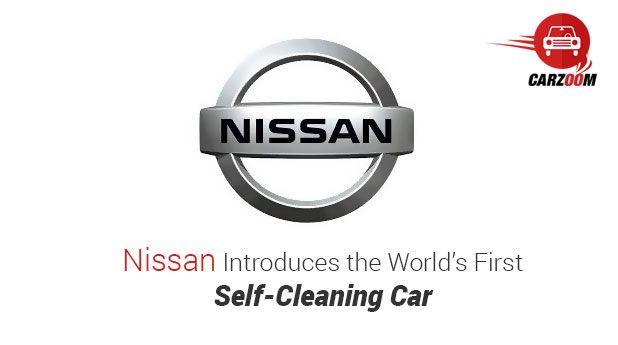 Now your car will not get dirty even after you come through a long journey. Yes this is possible now; initiative taking by the Japanese car manufacturer Nissan. Recently, the company has introduced a 'self cleaning' car with 'nano paint technology' which is responsible to repel the dirt, rain and mud from the car's outside surface.
"The Nissan Note is the first car to trial paint technology which could make car washes obsolete," a company spokesperson was quoted as saying.
As per the reports, this engineered technology includes a super-hydrophobic and oleophobic coating which will repel oils and water, is now being applied to a prototype version of the new Nissan Note (which is a MPV currently unavailable in India).
This technology is developed by Florida-based chemical clean-up specialist UltraTech International the paint, which is called as 'Ultra-Ever Dry', and being already used in a number of industrial applications.
According to a company press release, "by creating a protective layer of air between the paint and environment, the technology effectively stops standing water and road spray from creating dirty marks on the car's surface".
Though, company has currently no plans for the technology to be applied to any model as standard, but it is being said that it is considering this coating technology as a future aftermarket option. Stay tuned for more and latest updates.