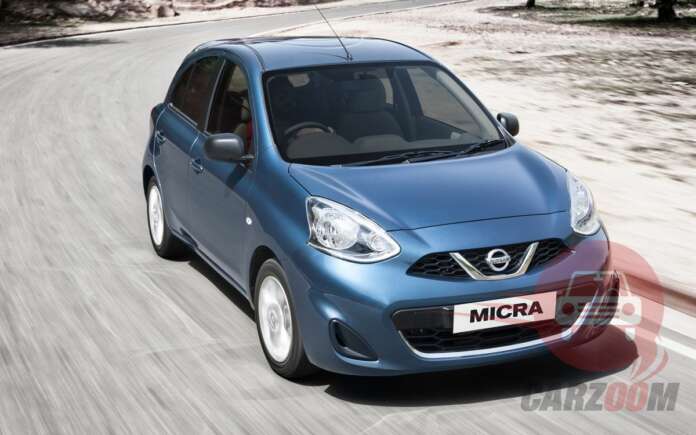 Nissan Motor India has exported its 500,000th car from the Kamrajar Port in Ennore, near Chennai. Nissan India has achieved this milestone in less than five years since the commencement of exports in September 2010. The company exports Nissan Micra, Nissan Sunny, and Datsun Go to 106 countries globally and most exported one is Nissan Micra.
India's second largest exporter have exported around 5 lakh cars with an average of 8333 vehicles a month which is much more than what they sold in domestic market .i.e. India. The average sales of Nissan in India stand at 2000-2500 units a month.
Guillaume Sicard, president, Nissan India Operations, said, "India is a key strategic market for Nissan. We have major manufacturing and R&D operations which support us to be one of India's biggest exporters of cars. While exports help us in optimal utilization of our manufacturing capacity, it also helps showcase world-class Indian production quality on the global stage and expands the scope for widening the export base for India-built cars. The Datsun Go which is developed and manufactured in India is a good example of 'Made in India' and 'Made by India'."
According to Nissan, Micra comprises of 73 percent of exports from India and primarily exported to European markets, Sunny sedan constitutes 27% of exports while rest is made up by Datsun Go and primarily exported to Nepal and South Africa. Europe contributes 70 percent of exports while Middle East accounts 20% of total exports.
Nissan India exported nearly 1.2 lakh units in 2014-15 is looking to maintain at least same numbers if not more. Apart from exporting 1 lakh units a year, Nissan India also exports 1800 manufacturing parts to 34 production plant in 24 countries.
Nissan invested Rs.4500 crores along with their alliance partner Renault in Oragadam plant at Chennai which has a capacity to produce 4.8 million vehicles annually. Guillaume Sicard, president, Nissan India expects domestic sales to increase and can even overtake exports in coming course of time.