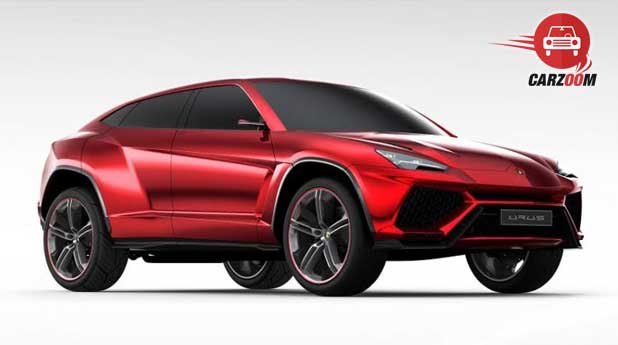 Who would have imagined that we'd see Lamborghini's SUV one day? Well, Lamborghini has just confirmed the plans to launch Urus concept based SUV that was first shown at 2012 Beijing motor show. Lamborghini will build production model based on Urus concept with the production takes place at its Sant'Agata Bolognese facility in Italy and will go on sale in 2018.
To facilitate the production Lamborghini will expand its plant size from 80,000 square metres to 1, 50,000 square metres and will increase the workforce by hiring 500 new employees. The SUV will be built on the same platform as Volkswagen Touareg, Audi Q7 and Porsche Cayenne and will be initially launched in the United Kingdom, China, Germany, Russia and Middle East.
Stephan Winkelmann, Lamborghini President and CEO said, "This is a proud moment for everybody in Lamborghini. The introduction of a third model line endorses the stable and sustainable growth of the company and signifies for us the beginning of a new era. The new SUV will be made in Sant'Agata Bolognese, demonstrating our commitment to safeguarding the values of 'Made in Italy' worldwide."   
Lamborghini is hoping to sell around 3000 vehicles a year which is more than double the company's sales figures. When launched, Urus (Tentative name) will join the bandwagon of ultra luxurious SUV force which includes Rolls Royce Cullinan, Jaguar F-Pace and Bentley's Bentayga.
Some reports suggest that the Italian government has approved Lamborghini $87 million in tax breaks and allowed car maker to expand its facility and in return Lamborghini will hire 500 employees.
In order to boost up the production, Lamborghini with joint effort of Audi and Volkswagen will invest millions of Euros to build a new production line, warehouses and will expand their R&D centers.
Going by the images of Urus concept, it carries the typical design of Lamborghini cars by flaunting sleek and divine styling. The exact details aren't known yet but Urus could be powered by either V8 engine that hosts in Audi RS6 or by V10 engine. With that much of power it might become the fastest SUV in the world, when launched.