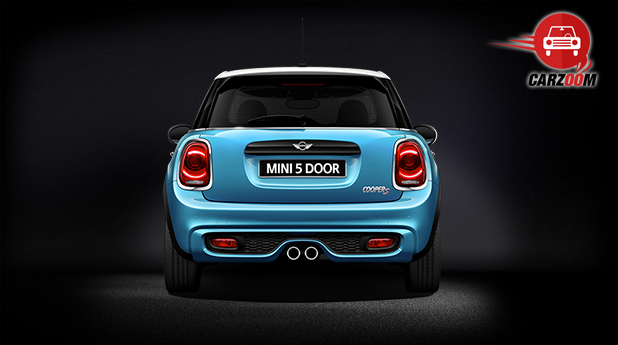 BMW group owned British car manufacturer MINI has finally launched the upgraded version of MINI 3 door and it also brought new MINI 5 door variant in India. Both cars have same 1.5L diesel engine which churns out 114bhp power and 270Nm with impressive overall package. India is 100th Country where MINI is selling these cars which are popular among the youth and were part of few movies in the past. Every car has some good and bad aspect so we are here to tell you same about the new MINI.
High:
Drivability of New MINI is its foremost USP despite of mot much high powered engine as expected still it performs surprisingly well. It reaches 100 km mark in brisk 9.2 seconds with the top speed of 200 km/hr and for fun drive lovers it's a treat.
 In the era of modernization New MINI retro style chic look will attract many especially youth because it looks sporty and has adequate eye catching elements in it.
In the accident prone era every car buyer needs a safer car and New MINI fulfills that criterion perfectly, it got 5 star NCAP safety ratings and it is a very well build robust car.
For faster cars which ticks three figure mark with ease it's difficult to yield higher fuel efficiency but new MINI is different it returns 21.15 KPL mileage which is very pocket friendly for the buyer.
Front seats are well bolstered which provide good lateral support for even long journeys.
Low:
Major drawback about new MINI is its sky-scraping price which is around 32 for 3 door variant and 35 lakh for 5 door. That much price for a hatchback? Surely it's not for everyone and plus it has dreadful price-size ratio. MINI should reconsider it if they have to sell it large numbers.
Another minus point about New MINI 3 door is rear space it will take ages to get in and out from the car and despite putting so much effort you will get very cramped legroom space.
 Another con of MINI is its high maintenance cost which certainly dents the pocket of buyers and apart from that very minimal availability of authorized centre adds insult to the injury.