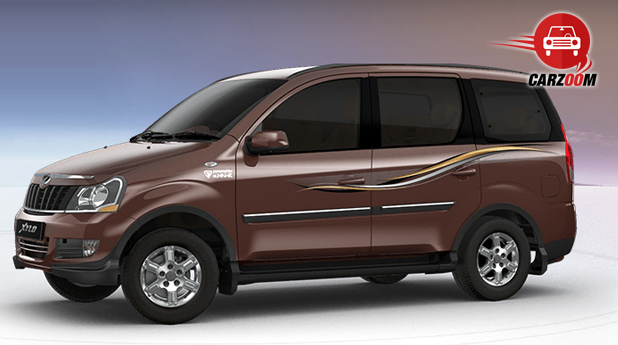 Indian automobile industry is going through a silent phase with even-Steven sales figures but there is one section which is growing i.e. MPV section. In the recent sales chart of November Toyota Innova is among the top in this section followed by chartbuster Honda Mobilio and Mahindra is on the top with its Bolero. Mahindra can be called as SUV king maker due to cars like Scorpio, Bolero, Xylo, Sumo etc. We are here to analysis the recently refreshed Xylo which is being partially liked by our experts; we found some users of Xylo who have some opinions about it. Whether it's positive or negative let's find out.

Likes:
Best Family Car: A user driving experience of Xylo D2 BS-4 with us he said, "I have big family with whom I usually go to out of station almost every weekend and Xylo is best car till date for me it fits in my 7 family members easily with sufficient space for luggage as well which makes my every trip a worthy one". Wolf in Sheep's outfit: As per one user who owns H4 model is truly impressed by its overall performance he liked the pickup, excellent 2.2L mhawk engine and its command on road. He further added, "I think engine is a superstar for Xylo with refined powerful engine and overtaking just cherry on cake". Low on Maintenance cost: Many users were impressed by the fact that such a big hulky car needs little amount of maintenance and spare parts of Xylo are easily available at very reasonable rates which is a big plus for any owner.
Dislikes:
Unadventurous looks: A user who is looking for a decent looking MPV if not good, so he test driven the Xylo he found almost everything good but not all impressed by the outer appearance of it as he finds Xylo muscular and  huge for city roads. He also said that despite of being updated Xylo still looks far away from class and design of Honda Mobilio and Maruti Ertiga. Sub-standard interior Quality: One Xylo user who was completely irritated with the fact that the quality used inside the cabin was not so up market, there were rough areas in the cabin. He said even the plastic used on bumper was way weaker as compared to segment dominator Innova and you can feel engine noise inside the cabin. Poor Fuel economy: Xylo gives fuel of mileage of 14.9 KPL on highways which becomes even less on city roads with 11 but some users told us that their vehicle only giving city mileage around 8-9 KPL which automatically dents pocket. Bad Service: As per one user, after driving just one month his Xylo had a clutch problem so he took Xylo to the authorized centre but he was very angry with the service man there as he didn't even have proper knowledge about the product plus after keeping his vehicle for 2 days service centre asked owner to pay for it.