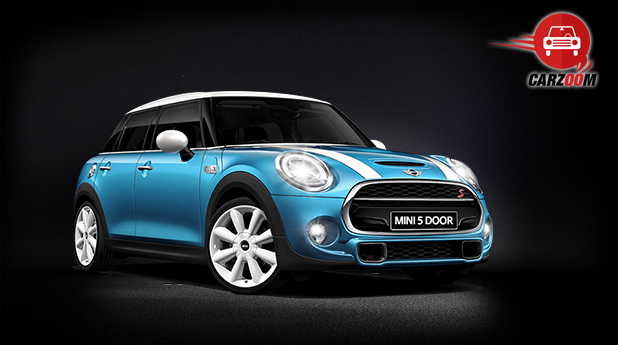 MINI Cooper cars has been out and out head turners, despite of its compact size it leaves outlasting impression on buyers in India. MINI launched the 3 and 5 door versions in India last year and recently introduces more powerful S variant in the country. When we drove the MINI, it was love at first drive due to its practicality, excellent go kart like driving dynamics. Despite of its extended dimensions not quite a lot has changed in the driving and handling segment. Let's figure it out what users have to say about the new MINI cooper?
Likes:
Buy this car to be centre of attention:
"I am a designer and was looking for Stylish car and my search ended on MINI Cooper 5 door variant, it is one of the rare seen cars in the country so this is the car that everyone stops to comment. Mini Cooper is a complete head turner".
Truly a Rock star car:
"Mini Cooper is truly a rock star in terms of styling and carries the veteran look which never goes out of fashion. Mini Cooper is different from all other hatch in the country and complete eye turner" said by a user.
Cutest car ever:
Most of the Mini users were impressed by the classic interiors and comfort features, BMW is known for its Avant-grade interiors, features and MINI is also in the same league. Don't go its compact size because when you enter inside the cabin you'd be welcomed by spacious interiors with premium quality.
MINI Cooper, Super fun to drive:
A Proud MINI Cooper owner shared his experience, "I bought a red MINI 5 door variant and I bought it for zipping around the down. The ride quality and drivability is excellent even on higher speeds and it is a silent and vibe free car. You'll be cruising down the road and look down at the speedometer which says 100 and you won't believe it".
Dislikes:
Too expensive:
A user who tests driven the MINI cooper shared his views with us, "Everything is perfect about this MINI cooper like its iconic styling, luxurious interiors except its high price. The only reason behind we not able to see cars like MINI and Beetle on roads due to their price tags, so price is the limiting factor of these cars".
Low Profile tyres:
Mini offers run flat tyres for Cooper series cars; it is best suited for countries like USA, Australia. The condition of Indian roads is different so flat tyres have a poor and short life so BMW should reconsider its decision to give flat tyres for Indian roads.