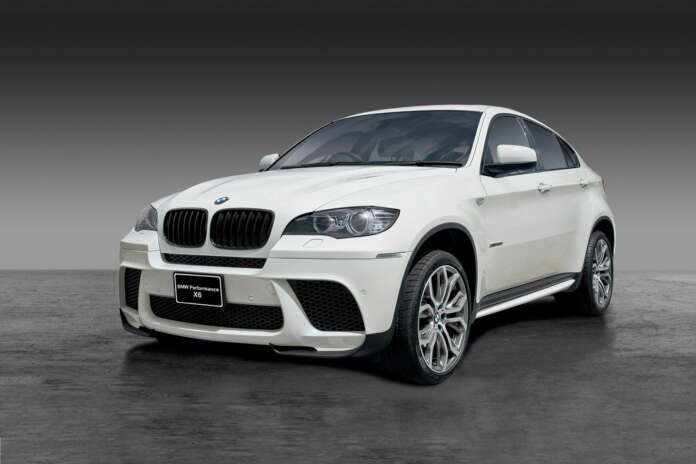 Well, when it comes to the world's best driver friendly car makers, even our experts get lured and chances of them are to be a bit biased and keep bragging about these already phenomenal vehicles.
But that is what exactly they don't do and that is what makes them our experts. And this time around, they stretched this newly efaced X6 coupe to limits around the corners of NCR region and let's see, what they have to say about it. Let's get ready…
PROS-
Well, the moment the keys of this highly capable ride was given to our drivers, they were already very excited to pump up the car's throttle and ride it hard. But the thing which left them stranded was this car's same but fresh look and an equation of how the engine pulls this huge vehicle with such ease, which was answered very shortly under 7 secs when the accelerator was pushed, of that huge, tuned and power integrated 3.0 litre V6, which we got to ride.
The engine grunts were just too Bassy and just like a V8 hypercar on prowl, really! The complete range of the engine if just too punchy and lag-less and you just don't feel like you are driving a diesel drinker, all thanks to those twin blowers. And thanks to the delhi traffic that we couldn't explore its high speed capabilities to and an extremity.
The shifts of the vehicles were truly effortless, even in long-traffic-crawls and this vehicle, despite of its size and weight, steers just like some cute little, but a naughty unicorn! Which it surely is not. It's a devil, but totally in control.
Now, as the segment demands about an overall review, its time for the interio and what our experts have to say on that? But to our surprise, they just couldn't speak anything about that and instead kept it silent with an only utterance,"this shiz gonna get you pay a huge amount for it, its a genie! Just wish what you want inside and its there!" And so, we didn't even mind asking them further, its about the feel and respect you see!
CONS-
As said, the experts just didn't want to let go of its dream ride experience. But its their job to glow out total aspects of a car, so they didn't even mind pointing out the low aspects of this SAC either.
So the very first thing which car lacks in, is the space department for the rear passengers, which is greatly affected because of that despicable sloping roofline mold making it not so friendly for those long-distance trip. Interiors are just perfect but additional accessories cost way too expensive on pockets with an Active Seat Package, Head-up display and adaptive LED lights affecting the overall price by 10 lacs! And not to forget that ever-hyped LCD screen costing around 3 lacs for the rear passengers, neither those custom made interior trimmings on leather and wood come cheap. Darn expensive man!
Again, after having ridden it, our experts extremely feel that this X6 is good only on the road. Apart from its tall stance, it doesn't have a low-range gearbox or ride height control or diff lock, which all come handy when you decide to go off-road, so a big no for going extreme off-the-road on this boy, little adventure is always welcome though. Yes we did try that!
And the ride quality of the X6 feels a bit unsettled and scarred tarmac travels all the way up your spine, but settles down when it picks up speed.
All-in-all, this car will be your choice of machinery if you love best driving experiences but its not for you if you are too rich to hand it over to your chauffeur and gonna travel at the back, it will disappoint you tremendously!
END VERDICT-
This car confuses you, but it'll atleast be fast and huge while being confused.
Adequate for urban cruising but doesn't make much sense of being a mile-muncher.