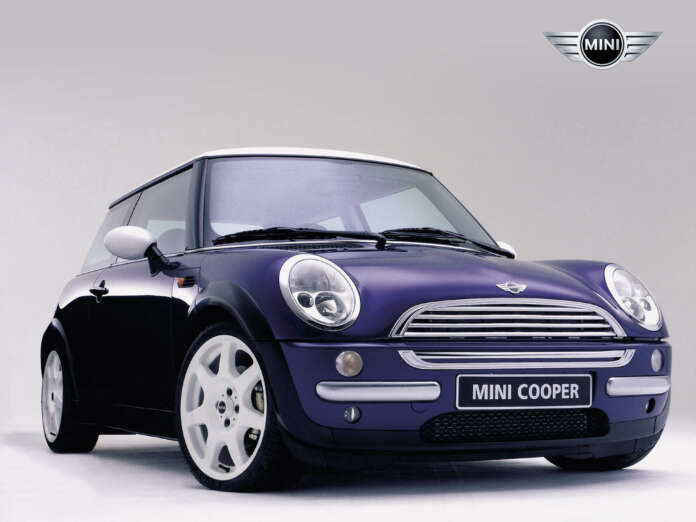 The premium hatchback segment is sure to undergo a major overhaul with the launch of new Mini Coopers by BMW. These flouncing four wheelers are a head turner with their looks, macho with power, and premium in luxury, hence they are a pack full of all things nice that you expect in a car like this. Even the users of this car are of the same view. Since its introduction to this arena, it has been drawing huge consumer response because of its sleek looks and agile power. This customizable car may be somehow misfit to Indian market, as quipped by some; still it carries a lot of appeal for the motoring enthusiasts. What more users are talking about it, here we will discuss that:
Pricing and brand value:
Though it is a bit heavily priced at 33.20 lakhs, Mini Cooper is a motorists' car who are ready to munch even more for this luxury hatchback. This is the reason why users aren't actually complaining about the price tag as such. However, the prices are quite high for the options packages making it a little upsetting for them. BMW is a well known and liked car manufacturer in India offering a huge range of luxury cars to the consumers. So no qualms about the brand value of the car.
Engine:
Mini Cooper is 'Mini' just in name, on other counts it isn't the same. The engine carried in hatchback variant is 1.6 litres which emanates the power of 122 BHP @ 6000rpm and a max torque of 160 Nm @ 4250rpm. Whereas, in S model, there is a 1.6 litre optimized engine producing 180 BHP @ 5500 rpm and it gives max torque of 240 Nm @ 1600rpm. The users are quite satisfied by the power of its engine and its fuel efficiency at approx 15 kmpl on highways and 11 kmpl in the city.
Space:
Mini Cooper has a very svelte structure with 3723X 1683X 1407 mm of size and seating capacity for 4 persons. This gives enough space inside the car for 2 passengers to be comfortably seated. The cargo space is the most impressive aspect of its space having a total 24 cubic feet of space with rear seats down. It has rear seats as well but not that comfy for full sized adults. That's the only complaint about its space specified by the users.
Interiors:
Central speedometer, AC vents, power steering, audio system with Bluetooth and USB connector, and stylized upholstery are standard in all variants while there are features like automatic climate control, keyless ignition, heated front seats, navigation system, leather upholstery, smart phone functions are offered as optional features. The features and looks are awesome but the users are somewhat not convinced with high price being charged from them.
Exteriors:
It has a stylish retro look which places it on top of this league. The round and curvy body with chrome finished radium front grille, clear fog lamps, alloy wheels, side spoilers, rear spoiler, chrome finished tail lamps and small n cute rear wipers is loved by all users and gazers alike. Even in another variant S, the style is awesome and absolutely sporty with air scoops, black front grille, and dual tail pipes.
Road handling:
Its soft suspension ensures smooth ride every time with excellent front and rear disc brakes, mostly accepted in most of the vehicles nowadays. ABS with CBD and EBD balance the braking mechanism of car quite effectively. Rigid chassis body adds a lot of strength to it and BMW's supporting features makes driving and especially cornering quite easy.
The users seem to be totally floored with this premium hatchback that induced very little criticism by them. They were mostly found disagreed with the flat run tyres which do not suit the Indian typical roads. The hefty price tag also concerned some of them.