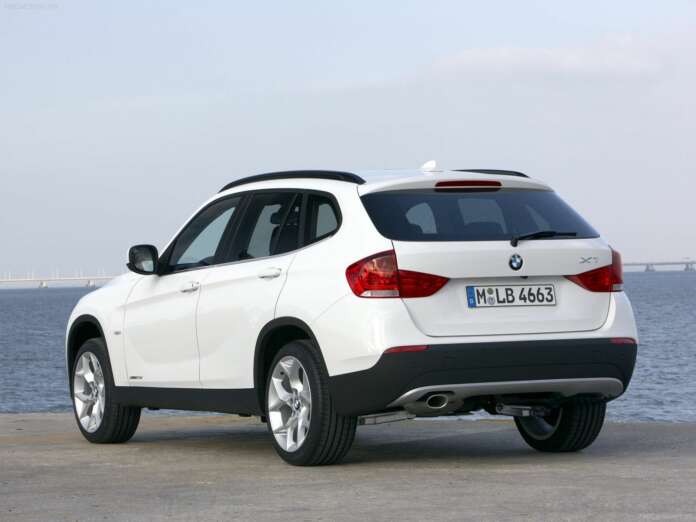 Every new launch by BMW has a surprise element in it. That is the reason why the four wheelers launched by this carmaker draw a lot of talk in the town. BMW X1 has been introduced as a compact SUV to the buyers in a new avatar with revved up looks and features. Whether the users are finding them interesting and in line with their expectations, let's find it out.
Price and brand value:
BMW X1 is available in three variants and is priced between 28.60 lakhs and 33.40 lakhs, which is in the comfort zone for upper middle class in India. As such most of the users are raving about the lucrative price tag for this feature packed crossover compact SUV. Though, the option packages are rather burdening on pocket. Well, as a matter of fact, BMW is the ultimate dream car for every middle class buyer and now, its new offering is perfectly aimed at them.
Engine:
It is armored with a powerful 2.0 litre 1995 cc diesel engine that emits 184 BHP @ 4000 rpm and max torque of 380 Nm, both figures are higher than the previous version. Talking to one of the user, we found out that he was quite satisfied with the engine quality that gave him probably the best drive with highway fuel efficiency of about 12 kmpl which can shoot up to even 14 kmpl if conditions allow so.
Space:
BMW X1 has sleeker looks than before. But internally the designers have extracted more space in this latest face lifted version. With dimensions of 4454X 1798X 1545 mm, it is still a compact or rather the most compact car made by BMW. While most users are satisfied with the comfortable space inside the car, some are complaining about the rear seat that was not so spacious and the legroom is also compacted a little bit for rear passengers, they opined.
Interiors:
They are quite revamped and the company seems to have overcome the deficiency of the previous lot on this front to a large extent. The seats are comfy as expected in such premium car (driver also gets a memory seat function), with tilt and telescopic steering; soothing air conditioner, tachometer, good quality plastic used for centre console, hushed cabin in which you can enjoy your favorite music on company fitted audio system with good quality of speakers and USB. Well, this is what the users have to say about this car and its interiors. Not entirely our take!
Exteriors:
This is the parameter on which the car has been successful to impress literally everyone. Talking to the users, it stood out as the universal opinion with people simply loving the good looks of this car. Being the updated version, the hard work and inputs of designers is quite obviously seen in a profoundly contoured bumper, changed grille on front, new fog lamps, beautiful glass sunroof, new designs for headlights, and integrated turn indicators on wing mirrors. It really has added an appeal with these features.
Road handling:
Road handling in this SUV is as perfect as expected. Try your hand on a highway and you will realize how smoothly BMW X1 turns at 90 Degrees turn angle. More responsive engine, short gear ratios, higher brake energy, goodies like airbags, ABS with CBD along with traction control, and extremely passenger friendly suspension is loved by the users. The road handling in this SUV seems to be just superb. However there were some complaints regarding over noisy engine and lack of 4 wheel drive. That's all what we discovered in this pursuit.
While on most of the fronts X1 is liked by the users, there are areas that still need to be worked out in future.