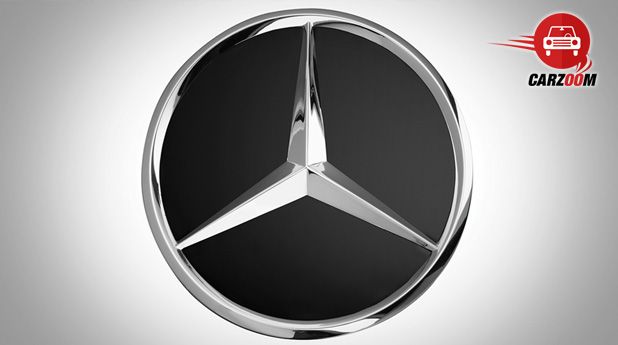 German luxury car maker Mercedes Benz has ended 2014 on a very high note with 10,201 units sold as compared to 9003 units in 2013 registering 13 percent growth in India. 2014 proved to be a best year in terms of sales with the courtesy of new launches and network expansion. This for the second consecutive year Mercedes Benz India has achieved a double digit growth thanks to 10 new launches in 2014.
Mercedes Benz India began 2014 with new S class then E350 CDI and four AMG models including CLA 45 AMG, ML63 AMG, GL63 AMG, GLA and GLA 45 AMG and Mercedes ended year with new C class which saw an earlier launch than expected as its previous GEN model sold out due to overwhelming response of the buyers. In 2014 Mercedes also rolled out its 50,000th car manufactured in India.
Eberhard Kern, Managing Director and CEO, Mercedes-Benz India has said that the "company have recorded the highest ever sales in the history of Mercedes-Benz in India till date. This is a strong reaffirmation of the continued preference of our customers for the Three Pointed Star. With the 'Year of Excellence' we brought excellence to our customers, who appreciated our efforts and helped us in accomplishing a sustained and profitable growth. We are satisfied that our customer oriented efforts have paid off well. With this second consecutive successful year, we are now more confident and focused on continuing our growth momentum in India, which we achieved amidst increasingly challenging market conditions."
"In 2014 we witnessed a strong demand growth for our products, leading to long wait-list on some of the key products, which eventually limited our total sales numbers," he added.
In 2014 Mercedes opened 14 new outlets highest ever in a single year and it take the total to 68 outlets in 37 cities.  Mercedes will start 2015 with launch of CLA sedan on 22nd January which will go head to head with Audi A3 sedan and launch of E400 cabriolet is also on the cards during the first half of 2015 to take on Audi A3 cabriolet.
In 2014 Mercedes also launched Pre-owned car business with 12 new outlets across India with over 150 display bays and planning to expand it to 250 by the end of 2015. Mercedes also inaugurated three new AMG performance centers- Delhi, Mumbai and Bangalore.
Apart from Mercedes, Audi India also registered over 10,000 units in 2014 to become first luxury car manufacturer to achieve that milestone in India.