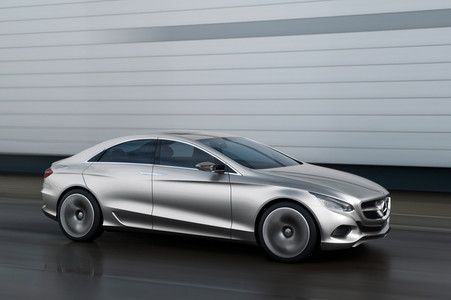 Mercedes has always been a superior brand and each progeny of its is perceived as an object of desire but is this always true. Today we are going to tell you if the new Mercedes A class really 'the A class car' of your dreams. Well here is a spoiler alert, for most people it is just a disappointment. Being placed over Rs 22 lakh would mean magic which sadly is never conjured.
INTERIORS & EXTERIORS
The exterior styling wise Mercedes is definitely superior but get ready to face a set back with the interiors. Styling wise the inside of the car seems to suffer split personality the joints of the doors and dashboard underline fall out between the designers. Also base models get USB and Bluetooth, but you'll need to upgrade to SE for 16-inch alloys and sports seats. Add Sport, AMG Sport or Engineered by AMG trim for its looks are amplified even further, with the flagship model getting 18-inch alloy wheels, a curvy diamond grille and Xenon headlights. Entry-level Classic models have electric front windows and a CD player, but you have to step up to Classic SE for air-con. The boot opening is quite narrow; it's about 90 litres smaller than in its predecessor's and its competitors. The boot space is much more worse than the new BMW 1-Series which is the height of criticism. Also the rear seats are definitely not spacious for 3 its rather crowding.The roof of the car again narrows at each side, and the stuffy feeling is put out explicitly due to the rising waistline. Over the shoulder visibility is none too special, either.
DRIVING
However, the A-Class is still a true Merc sadly in this department meaning it's decently sporting, but lacks the edge. While grip levels are high, the ride is far too firm for indian roads, especially if you opt for cars with sports suspension and bigger alloy wheels. The steering isn't as sharp as its rivals, either. Excluding the top pricey cars, performance isn't exactly breathtaking, while some of the diesel engines sound very gruff and the seven-speed automatic gearbox seems to snooze off at times. Also at high speed it only lets in a bit of a tyre noise on certain surfaces. If you opt for the AMG Sport or Engineered by AMG trims your ride falls into depths due to the larger alloy wheels and stiffer springs. The driving experience S class inspired for the bad parts. The fact that A-Class of choice is not in the range-topping A250 petrol, with its 208bhp two-litre turbo engine is quite hearth breaking. Even the A250 which scores is speeding department offers up all the fingertip involvement of a game of Operation in woollen mittens. The A200 petrol, with its 154bhp version of the same engine, is equally bulky. The tradition of safety also seems to take a hit with A class as even with every model coming with ESP and Collision Prevention Assistance, it lacks a full autonomous braking system that is prevention from colliding with the car. Pre-safe along with the high-techs are available on the options list yet not standardized. .
All in all the A class is definitely not fun to drive. Merc has definitely disappointed by not instilled the A class with superior road manners making it impractical.
Engine
The 1.6-litre turbocharged petrol makes 121bhp, which is not further unfavourable. Thanks to the abundance of small-capacity turbo petrol motors, A class tend to feel less powerful than its specifications. I t once again underlines impracticality with its 13kpl mix of city and highway mileage. The diesel engine still seems okay however the petrol engine is a complete humbug.
The verdict
A Class is a Merc for defies Merc for all the wrong reasons not adrenaline-charged, not very practical, not very spacious and definitely not quite worth the money. However if you are set to buy one, go for A150. The A200T will destroy you. Moreover it seems more on the resell list than that for brand new.