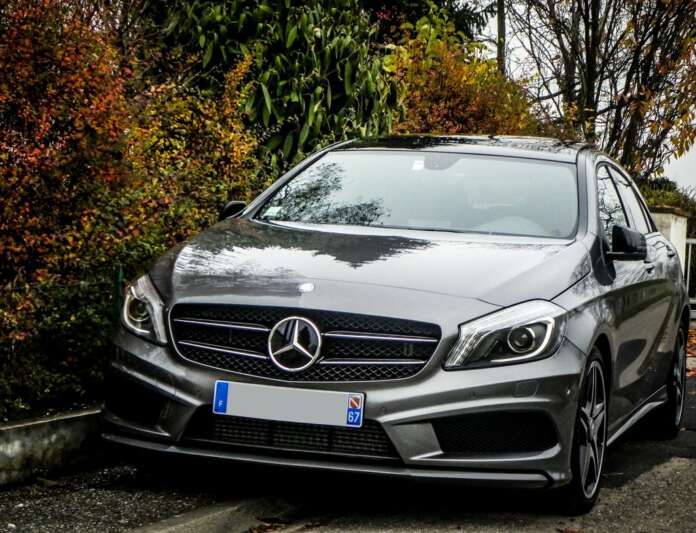 So with the Mercedes-Benz entering the segment of premium hatchbacks, it had to be a big news and an even bigger chaos across the market. And with this new car in the market, Benz has certainly proved its worth of delivering the best at the cheapest!
But then, we are not the only one to decide the faith of an oil burning machine in the market as you guys and your views matter to us as well. And then its more than just burning oil, its about doing it right, keeping you  the people, in mind. So let's carry forward to see what some of you aspiring to buy a car has to say after having this little bumblebee, the A class.
This time in particular, we had so much of people to ask about their personal car ratings for the A that we decided to put all together rather than picking out one or two of them!
It really matters how the car imprints its remark from an expert's review and people follow them particularly, especially when they are expected to spend 20+ lacs on a hatch.
Asking people, we were sure that this car has charmed a lot of them and some of them even considered the looks to be the best from any German maker, and its a really big thing to say! And its interiors are really futuristic and complimentary to its bold outline.
About the engines, the people who test drove it, loved it but there is a common problem that some of them faced, they expected too much! Yes, people expected a lot from it being a Benz member but that doesn't got served well as the engine is a very basically tuned one with not much of an X factor under the hood. Besodes, the diesel makes unpleasent noises and ot goes up to the cabin and that annoyed many. And the car felt like a wannabe to some too.
Quoting one of the guys who test drove it, he says," this car is nice, cute and fun with a lot of features to impress you, but then! I can get a luxury sedan and even an SUV in this price range with a lot of power and practicality."
Which certainly makes it a bit lazy yet pricey buy.  Another important factor that didn't cater well to most of then was, that its rear seats are a bit crampy. And here in india, we generally complain about that as we believe in topping things Up to their brimming and getting on those benches and slipping out is a tricky deal again.
Some of the people, especially young girls, were really excited for this car as it is cute, small, feature packed and is a Benz and that sums it all up we guess, for what they demand.
Moving further in our consumer car reviews, we had to have this guy from Chennai who felt that this car is just perfect for him under premium class hatches as he would be satisfied being practical about it, and would not complain of it being a little underpowered. "On this price range, you could surely get a bigger car, but that for sure would be half as fun to drive as this, and the list of features it boasts. You can never go wrong if you go for it, and then! Size is really a fuss in modern times! Isn't it?" That made a lot of sense for it and we here, think the same now, that maybe its a bit underpowered or a bit too expensive for a hatch, but then! It's a lot cheaper than those Mini and fiat 500 for the way it is packed and presented. And most importantly, its a Mercedes-Benz guys! Go grab your wheel, its the closest you can do to achieve your dream of shining under the bling of those three-pointed stars.
And more especially," its your everyday car wrapped in style, you can take it places! Highway drives, parties, clubs, office and you won't ever feel awkward doing it." Says a customer, who interacted with us right after buying this  best new car in the market available.