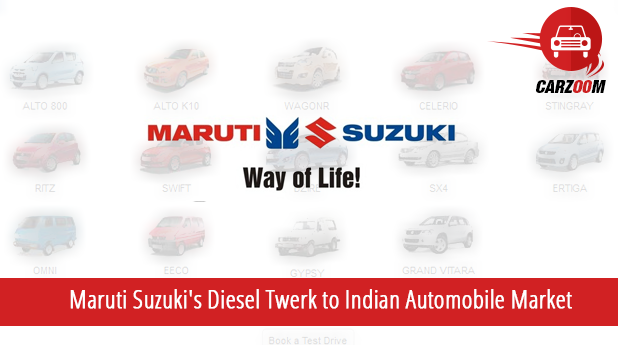 Maruti, after having a successful legacy with its smallest in the market 800 cc petrol engine for more than 50 years till the launch of Tata's Nano, had been one of the most sought after and one of the most customer friendly and caring brands of our country.
And hence, recently in a national survey, not finding any of its car to be in the list of the most fuel efficient current cars in India, Maruti Suzuki seriously got provoked with an announcement of launching a first in class, first in nation and first in its own existence, an 800 cc diesel engine in order to regain its position back to be out there on top of the list of the most efficient cars.
Currently, being the smallest diesel engine in the market, Beat's 1000 cc engine will be disputed for its uniqueness with what Maruti has been developing under its R&D division in Gurgaon's Manufacturing plant in collaboration with its Japanese Engineering partners, Suzuki. And as our explorations into the company suggests, we are told that the new 800cc diesel engine is going to be the most fuel-efficient in the market with an expected mileage to be somewhere around 30 KPL very easily. Also, we are told that company is planning to introduce the new engine through its new market hatchback, the Celerio. And we can also expect the usual 800 cc petrol fueled Alto to be seen in a new and more efficient diesel avatar later next year collaborated with the same 800 cc diesel engine. 
As per Indian Government's guidelines and also according to the market type, in India if a vehicle is made efficient then it certainly carries chances of being sold more in numbers also, as it's the first priority with our local customers. But still, an engine made efficient with enough and optimum performance notes keeping in mind would always be a hit and that's why, we are also told that keeping the same criterion in mind, Maruti might add an advanced Turbocharger to the engine as well. Not just that, the company also plans to expose the engine to its LCVs available in the market.
Finally, we think if Maruti manages to pull off this project successfully, then it can also challenge out-rightly the "Earth Dreams" diesel technology of Honda to claim its position in the market once again on top of the efficiency charts which currently the Honda owns with its City sedan delivering the best mileage in the country to be around 26 KPL, where Maruti Suzuki's most efficient car would be the Dzire Compact Sedan at around 23.5 KPL.