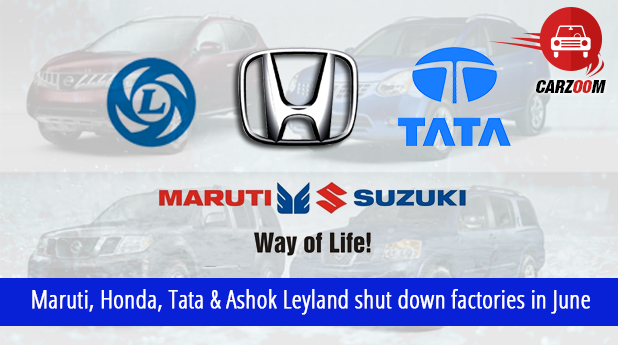 Car manufacturers of Indian automobile industry have decided to temporary shutdown their factories in the month of June. India's largest manufacturer Maruti Suzuki is also one among them followed by other brands like Honda, Tata Motors and Ashok Leyland etc.
As per the companies, this procedure of shutting down our factories for a while is a part of regular activity to maintain the production machines and lines of its all over the plants across country.
Maruti Suzuki has total six plants across Gurgaon and Manesar (falls in Haryana state) which have been close for eight days. The date decided by the company is 22nd June to 29th June.
Not only the Maruti but Honda, Tata Motors, Ashok Leyland and some other brands are also observing these shutdowns regarding the same reason but during different days in ongoing month of June.
The another reason behind this activity is also said to be the sluggish conditions for Indian automobile industry due to unsatisfactory sales of different models in country. Tata Motors who recently has stopped the production of its small wonder Nano's base variants due to its poor sales also has closed all its commercial vehicle plants at Jamshedpur and Lucknow for a definite time period.
Apart from this, brands like Toyota Kirloskar Motors, Mahindra & Mahindra, Volkswagen and Skoda have also phased decline in sales of around 6% in the fiscal year 2014.