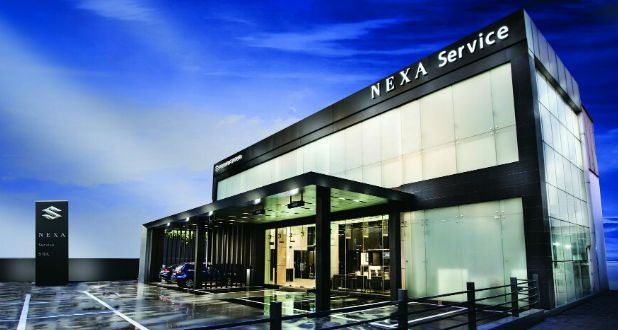 In 2015, Maruti Suzuki announced the launch of its premium NEXA dealership range in India. The S-Cross was the first product to be rolled out via NEXA followed by Baleno, Ignis and now Ciaz. After the launch of Baleno, NEXA is no stranger to anyone; it can be termed as very successful in the market. However many customers complained the unavailability of NEXA service centres as the only drawback regarding Maruti's premium dealership range.
Maruti Suzuki has now launched its first dedicated NEXA workshop in Gurugram which features exclusive service arrangements, technological expansions and paperless work. The brand plans to open 30 exclusive centres in the metro cities soon. Maruti Suzuki has set a target of 300 workshops by the end of 2020.
Now service can be booked online or through the NEXA mobile application. Once the customer reaches the centre with their vehicle car's registration number will be displayed on the screen at the scheduled time. After the evaluation RFID tag on the vehicle gates will automatically open and once the vehicle is received the dedicated advisor will use the assigned tablet based digital job card.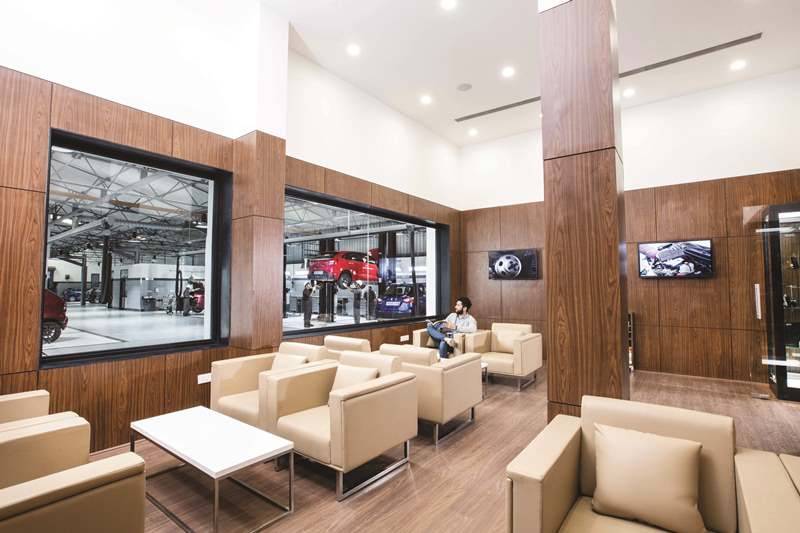 NEXA service centres will carry forward the premium theme of NEXA and will be packed with latest investigative bays, premium waiting lounge. At the premium waiting for the lounge, customers can even view their car being serviced live or via live video on a dedicated LED screen.
Managing Director and CEO, Maruti Suzuki, Mr Kenichi Ayukawa said: "About three years ago, we resolved to transform ourselves to redefine the customer experience and attract new categories of customers. NEXA was a first, important step in Maruti Suzuki's transformation journey. It has been appreciated by customers. Listening to customers, we have now created NEXA Service to take forward that promise. Plush workshops with premium lounges and use of digital technology to enhance customer service and transparency will be the defining elements of NEXA Service. I am sure customers will like NEXA Service as well."