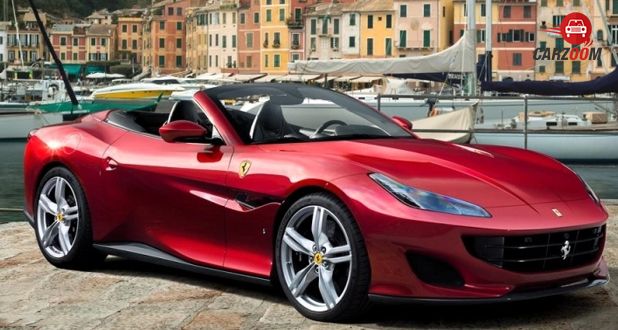 Ferrari has launched the Portofino, a convertible GT in India which was revealed last year. It is a spiritual successor of the Ferrari California T which was a 2 seat convertible. However, the Portofino has 4 seats, two front seats and two rear seats. Check out the features of the car below:
The company claims that the car's retractable hardtop can be opened or closed in 14 seconds on the move and can house two cabin trolleys in the luggage compartment with the roof down.
The Portofino is quick and can complete a 0-100kmph stint in 3.5 seconds, 0.1 seconds quicker than California. At 10.8 seconds, it is also quicker than its predecessor to reach 200kmph from standstill by 0.4 seconds. Top speed for the Portofino is rated at over 320kmph.
The car is powered by a 3855cc V8 engine that develops a maximum power of 600PS and peak torque of 760Nm and is  mated with 7-speed dual-clutch automatic transmission. The power output is 40PS more as compared to the California T and the torque ratio of the Portofino is also higher compared to the California T as it is 80kg lighter.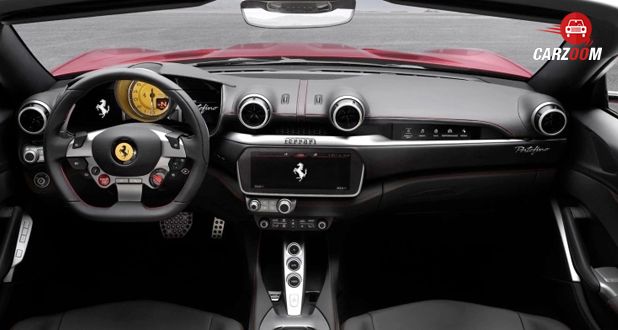 The car has improved dynamics to make the Portofino better than the last variant in different aspects. For example in "Sport" mode, the Portofino is said to exhibit better body control and reduced role than the California T. Just like that, Ferrari also claims that the ride quality in 'Comfort' mode is superior to its predecessor on rough roads. The Portofino also has the electric power steering.
One more change is the use of electronically controlled bypass valves that change the exhaust note based on three situations: In Ignition, the valve stays closed to deliver a moderate sound, the second is the valve opens and produces a sportier sound from the lowest engine in the sports position. And in the comfort manettino mode, the valve opens to a moderate degree and produces a sound that in an urban context.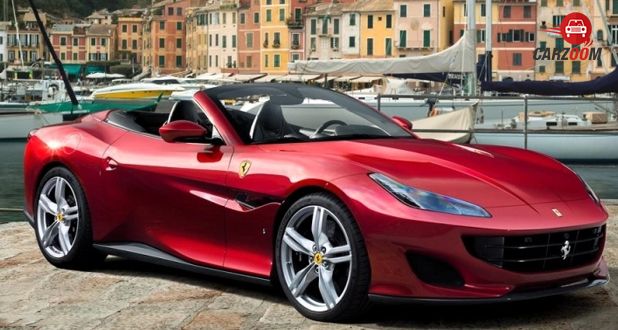 The Ferrari offers many customization options on the Portofino starting from the variety of color, alloy wheel and brake calipers to interior and even steering wheel in different leather colors.
The car is priced at INR 3.5 crore. It is named after the Italian fishing village Portofino and made its world debut at the Frankfurt International Motor Show in 2017.