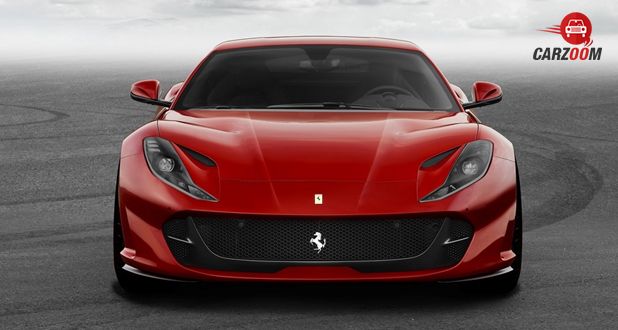 The sports car maker Ferrari has officially launched their new V12 powered GT 812 superfast in India. The car replaces the F12 Berlinetta, the model which was popular among Ferrari customers in the country. The latest car comes with a naturally aspirated V12 engine. Check out its specifications below:
Engine:
Ferrari 812 superfast has a 6.5-liter front mounted, the naturally aspirated V12 engine that delivers 800PS of power with 8500rpm along with the 718Nm of peak torque at 7000rpm. As the name suggests the super fast car takes 2.9 seconds to reach 100Kmph from a standstill.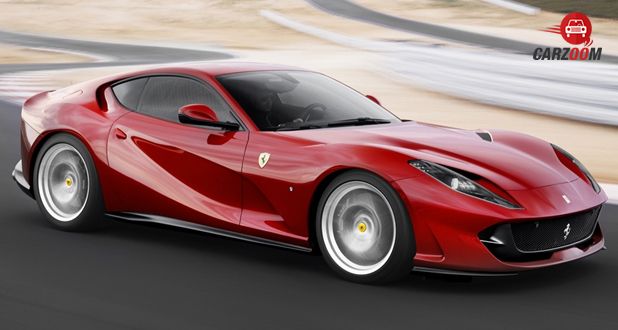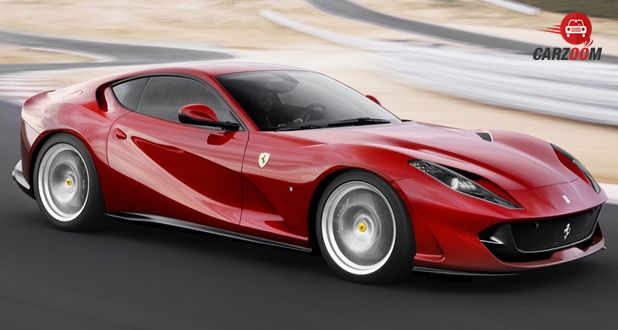 Exterior:
In terms of the exterior, the car features a long bonnet with a power bulge that mixes seamlessly with the sharp and upswept headlamps. It has a chunky rear end with a squat stance like the F12 Berlinetta. It also has sharp and aggressive headlamps that have been mated to a set of slits for cooling the engine. The Ferrari 812 comes in different colors including hues of blue and silver.
Interior:
The cabin has been redesigned to give a sportier look. It has ultra-taut surfaces that are purposely layered and broken up to create voids with the aim to let float the main elements. The overall look is a thoroughbred racing eagerness and lean elegance. The horizontal dash has trendy loops around the air vents for a super stylish look.
Price:
The Ferrari 812 superfast comes with a price tag of INR 5.20 crore (ex-showroom).