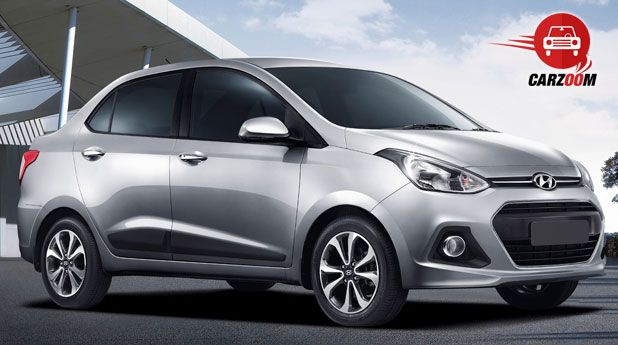 At the time of launch, Critics applauded the Hyundai's hatch Grand i10 and customers are doing same till now since the launch, so is same going to be happened with new Xcent? As Xcent sedan is completely based on the hatchback Grand i10, the reviews should be same too….well, actually not coz with any new model, customers expect something more and new and Hyundai doesn't seem to do justice here in this matter. Let's get straight on what critics are saying.
High:
Like the ongoing Grand i10, both petrol and diesel units are powerful, though small in size.
New technology in diesel engine making it better and assisting in offering claimed fuel efficiency of 24.4 km/l which is very impressive.
Performance of Grand i10 is its main USP and so does of Xcent's. As both cars share same platform, Xcent is quite as much excellent performer as its sibling hatch.
Price range is suitable as per the segment, and sits just aside or top on the other main rivals like Honda Amaze, Maruti Swift Dzire etc.
While inside cabin is spacious with enough headroom & legroom, car boot of 407 liters is appealing as well.
Rich in interior and comfort features. Many fresh features are available too like music system with 1GB of internal memory, fully automated temperature control etc making its interior classy.

Low:
There is not anything new and extra in this new Xcent in comparison to Hyundai's hatchback Grand i10, company definitely could do better.
It's just like a refined Grand i10 with added boot. Seriously, are we judging a refreshed Grand i10 again??
Dimensions are all same except for the increased length which is obviously coz of added boot; otherwise width, height, wheelbase etc are equal as hatch model.
 If compared to other same segment models, the style as well as outside glimpse can be improved by a big leap. The present glimpse of Xcent is not pleasant at all.
 The other con of Hyundai Xcent is it's after sale service which is just average but far behind than the excellent.
While other competitors of Xcent are like Amaze and Dzire which carry those brand's tag which are famous for its wonderful servicing even after buying the car, Hyundai surely going to lack down here somehow.