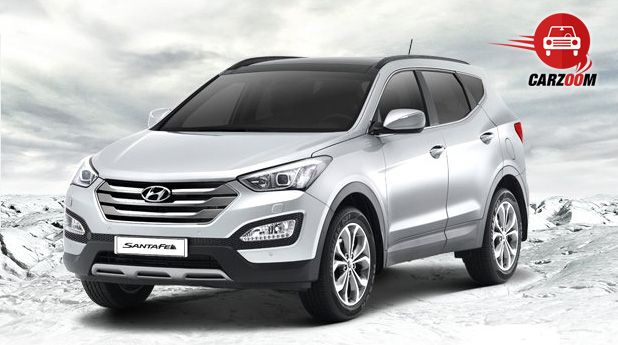 It was really difficult to find the users who have bought this facelift model of Hyundai's trendy SUV Santa Fe but yes we managed to talk to few people who have taken its test drive. While many were satisfied by its performance and new look, some were disappointed too by seeing it's much costly price tags. Let's see what they are saying.
Likes:
– Its improved muscular glimpse.
The first thing which attracts people towards it is its eye catching powerful and sportier look which provokes the customers towards it to take a test drive.
– The users were thrilled by its on-road performance.
"It was a great comfortable riding, the drivability and handling was just awesome", said one of the users. The muscular engine of Santa Fe is one of the plus points of this SUV by Hyundai.
– Rich in interior and comfort features.
Hyundai designed it with a plenty of requisite and premium equipments which give a feel of satisfaction after sitting in it.
Dislikes:
– The price is so-so much expensive.
"Yes I was quite satisfied by the performance of this new Santa Fe but as soon as I saw the price range, I just couldn't help myself to think what special this SUV has to take more money from the customers", said one of the users who was frustrated by its cost. Well, we can't blame her, there are many other models in same segment with same qualities but with much lesser price then why anyone would chose Hyundai Santa Fe over them.
– Disappointed mileage figures.
A 2.2 liter diesel engine developing improved max power of 197bhp and torque of 420-436Nm but just offers the mileage of 13-14 km/l, definitely a con for Santa Fe.
– Last row of seats is li'l bit congested.
Though, some people were satisfied with the space given at inside the cabin but also some find its last row slightly narrow for them.