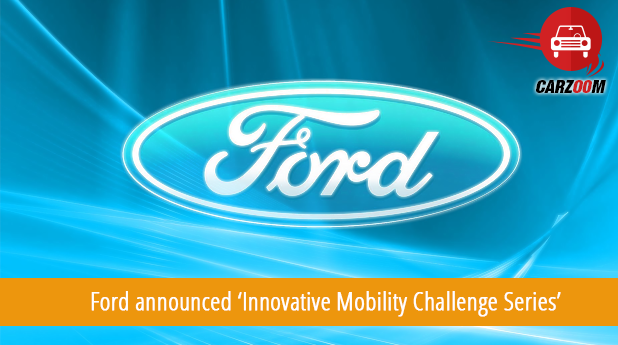 Ford announced the launch of an Innovative Mobility Challenge series, where the developers and makers are invited to come together to find unique and impressive mobility solutions. Ford has picked eight different locations across the world for this series. These eight locations include Mumbai, Delhi and Chennai from India; Lisban from Portugal; Los Angeles from United States; Johannesburg from South Africa; Shanghai from China and Argentina.
"Reaching out to local stakeholders lets Ford more effectively address the diverse mobility challenges around the world," said Paul Mascarenas, Ford's chief technical officer and vice president, Research and Innovation. "Launching our Innovate Mobility Challenge Series in eight different regions will bring global and local players together in the pursuit of one goal, which is a smarter and more efficient transportation network for the future."
The submission period is from 15th July to 14th October, while the winners will be announced in November. A panel of Ford Executives as well as local judges from each city will judge the competitions and also select the winner for each challenge.
There are total of eight different challenges for the developers. Each challenge is outlined to focus on a specific issue facing the diverse needs of cities across the world. For Mumbai, participants are required to take over the 'Monsoon App Downpour Challenge' to improve mobility during the monsoon season. For Delhi, it's 'SUMURR Golden Hour Challenge' which is designed for reducing the time taken in reaching healthcare facilities during the Golden Hour.
Ford, through its globally accessible open source platform- OpenXC, will deliver the entire required regional information to developers worldwide. To solve mobility issues, these challenges are designed so that the developers can inspire to consolidate real time vehicle information into smart-phones apps. Ford will provide more than 15 types of vehicle data to developers like vehicle speed, engine speed, fuel consumption etc.
As far as prize is concerned, it's total of USD 30,000 for Mumbai, Lisban and Los Angeles for each challenge while a prize of USD 15,000 is decided for the winner of each challenge. The prizes for other challenges are still behind the curtain though.