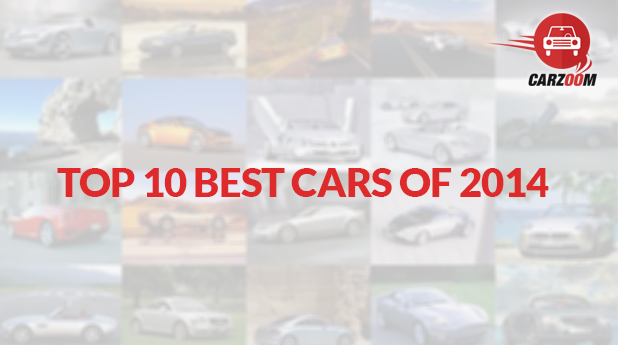 2014 has been a year for lots of news cars and facelifts with some turned out to be success and some still fighting for their existence. From Celerio to MINI-cooper 2014 have seen all, Elite i20 getting the car of the year while Datsun Go gets banned from India by NCAP for failing a crash test. We compiled a list of cars which are not only the best looking car in 2014 but also well packaged cars, so let's dig deep for more details-
1. Hyundai Elite i20– Hyundai i20 has moved to different level when its facelift Elite i20 arrived in the country which has been receiving thumps up from both critics and buyers as well. Elite i20 is based on Hyundai's 2.0 fluidic sculpture which meets the global standard in terms of its design, interiors and up market appeal. Hyundai Elite i20 gathered more than 56,000 bookings in just 4 months and it is becoming bestselling car for Hyundai in 2014.
Elite i20 has won Indian car of the year award 2015 which is not surprising at all as it has everything which can beat its rival cars. Elite i20 is completely different car from its previous model like new hexagonal grille, swept back headlamps, 16" diamond cut alloy wheels, updated audio system with 1GB storage, exceptional looking rear side, spacious cabin etc. But Elite i20 and old GEN i20 has one thing in common i.e. engines. Elite i20 carry forward the same engines of i20.
2. Tata Zest– 6 years ago Tata entered into compact sedan segment with Tata indigo CS while car did fairly well but it looks outdated when we compare it with Modern design sedans likes Maruti Dzire, Hyundai Xcent and Honda Amaze.  It's important for Tata to maintain fair amount of lead against the competitors but Indigo CS was not able to do so, on the other hand Hyundai Xcent and Honda Amaze was climbing the ladder of day by day. 
In auto Expo 2014 Tata showcased Tata Zest and Tata Bolt based on their new modular concept 'HORIZONEXT' which includes Design Next, Drive Next and Connect Next platform. In August 2014 finally Tata launched Zest which is proving to be Tata's best car till date with great amount of sales number and bookings, some of the variants have a waiting period of over 6 months. Tata introduced AMT gearbox in one of the diesel variant and made it a first and least priced compact sedan in the country.
Zest looks best car of Tata till date with halogen headlamps, redesigned front grille and clean design finish. Overall it's far more impressive than what we have seen on other Tata cars. Tata has laid more emphasis on design, features, quality and comfort and it shows. So with better design, AMT and affordable price range Zest is on the 2nd spot on our car of the year.
3. New Honda City– If there is one car that's dominated the sedan segment for quite a while its Honda city launched in 1998 is getting a timely facelift in 2003, 2008 and now in 2014 and has dominated most of the 15 years. From time to time it's getting competition from Baleno, SX4 and Verna. Though steady hike in Petrol prices and stiff competition from Sensational Hyundai Verna cost City loosing the no.1 spot but if one have to choose best than it has to be Honda city. 
Honda has sold over 4.3 lakh City in India till date and every facelift it's getting better. New GEN City was launched in January 2014 in order to regain the lost number spot with lots of cosmetic and interior changes. New city is 10mm taller and it has an extended wheelbase of 50mm.  Front side of new gen looks typically Honda with single slat front chrome grille and rear side has best appearance with BMW inspired tail lights. It is feature rich car with features like Sunroof (top variant), buttery smooth touch climate control, premium upholstery, laden instrument control and many more.
With over 71,000 units sold till November 2014 and segment best design in current and powerful performance new City is 3rd Spot.
4. Maruti Suzuki Alto K10–  Alto series is one of the most successful series in the history of automobile industry and it celebrated 25,00,000 altos on road in May 2014. In 2010 Alto 800 gets transformation in the form of Alto K10 with new engine and better efficiency and sold over 4.3 lakh units since 2010. Maruti wants to capitalize the success of K10 so in 2014 they fix new wings to the K10 in the form of an AMT gearbox which made it least priced AMT car in India by replacing its sibling Celerio. 
Maruti launched new Alto k10 in November 2014 and main attraction of that launch was AMT gearbox and that too less than 4 lakh. AMT variant of Alto has a waiting period of more than three months; changes aren't limited to only AMT, new K10 gets brilliant cosmetic changes which makes this car up market and main change have been done in the cabin especially the beige upholstery looks pleasing. With over 2.42 lakh units sold this year Alto is about 23% more than the second bestselling car in India.
5. Maruti Suzuki Celerio– Indian buyers have lots of craze about the small cars and there is on scarcity for options if one is looking to buy one. Maruti is a king not only in terms sales but in delivery brilliant small car options like – Maruti 800, Alto, Alto and latest sensation K10. In the mid of 2013 Suzuki introduced a new concept i.e. A –wind concept which is to replace the not so successful concept of A- star. Maruti always believe overlapping new product is better than losing it to a competitor in terms of sales. 
In auto expo 2014 Maruti has launched the Celerio with an auto gear shift transmission, at that one could imagine AMT only on luxury cars. But Maruti has played a trump card by introducing AMT which is best suited for urban commuting. We will tell five reasons why Celerio was and is the best buy in the segment-
Price- 3.46-4.78 lakhs that includes AMT variant is well which makes it a cheapest priced car in India (then). AMT- The unique selling proposition about Celerio is obviously AMT gearbox. A-star had a conventional automatic gearbox which was costly to maintain so Maruti replaced it with AMT which is more convenient and pocket friendly.
Mileage- AMT Celerio gives 23.1 KPL mileage which gives ease of driving AMT with good fuel efficiency.Low maintenance- While A-star's automatic transmission was hard to maintain and on the contrary Celerio's AMT was way low on maintenance.     
Ticking over 62,000 units' sales mark till November 2014 despite of getting stiff competition from EON, beat and Alto, Maruti's AMT sensation Celerio is our 5th choice as car of the year.
6. Audi A3– Audi is probably the laziest car maker against the BMW and Mercedes to enter into Indian market. But despite of its late entry Audi is climbing the ladder of success quicker than its counterparts in India. This year Audi has crossed 10,003 units sale mark in a year became the first luxury car maker to do that in India, Mercedes and BMW is slightly behind the Audi. Main contributor could be the company's first compact sedan in India Audi A3 which starts at the price of 22.95 lakh. 
With the launch of A3 Audi became the first luxury car maker among the trio to launch compact sedan in India which is also the cheapest offering by Audi till date. A3 is based on VW's Modularer Querbaukasten platform and it is the 6th locally manufactured car after A4, A6, Q3, Q5 and Q7.
Audi A3 is fusion of great design, luxurious feel and feature richness and all this in affordable price. Though Mercedes launched new C class to give competition to A3 but it cost slight higher than A3.
7. Maruti Suzuki Ciaz– C sedan segment is getting competitive day by day but India's top car manufacturer is lagging behind due to disappointed and average performances by Baleno and SX4. So Maruti showcased Ciaz concept at the auto expo which was later launched in October. Ciaz is a most exceptional looking car by Maruti till date most of the time MSIL focuses on engine and mileage but this they laid the focus more on design and quality interiors. 
Ciaz is a seriously classy effort by Maruti's engineers where SX4 was quirky and muscular but Ciaz looks up market, neat and classy design car. Ciaz is probably most spacious sedan among Honda City, Hyundai Verna and Vento. Most important thing about Ciaz is that it costs you less than what others are offering; Ciaz seems to be perfect package in affordable price with Modular and no nonsense design and long list of features. Ciaz recently beats the segment Dominator City in its first month of sale though it had been criticized for low power engines but Ciaz is still a welcome change by Maruti which makes it a seventh rank car on our list.
8. Mahindra Scorpio– Mahindra Scorpio is here since ages and still it's among favorite cars in the Indian car market which is getting a frequent makeover in 2006, 2009, 2010 and now in 2014. New Scorpio was different in many ways like it was completely redesigned; Cabin is improved immensely with various features and premium fabric upholstery plus with 4WD system.
However many of them didn't like the rear profile of the car as they found it quirky. Despite being a 12 year old vehicle it's still a preferable choice for many of them. Mahindra Scorpio is a blend of spacious cabin, good ride quality and contemporary design.
Scorpio always has been in top 10 selling cars for most of the 12 years with this facelift and upcoming automatic version; all these will surely boost the sales of Scorpio in coming years.
9. Honda Mobilio– Mobilio is the first MPV by Honda rivaling Maruti Suzuki Ertiga; Mobilio is a seven seater MPV which looks like an extended Version of Brio. Within two months of its launch Mobilio gathered more than 20,000 bookings with more than 8000 units sold in July and August. Mobilio is proving to be bestselling car in 2014 which has modern design, great cabin feel and optimum safety features. Honda is selling approx 4000-5000 units a month with constant up-down shift in sales figures. Mobilio is great alternative of Maruti Suzuki Ertiga and hence it ranks 9th in our list of best cars of 2014. 
10. Toyota Corolla Altis– Last but not least is new Corolla Altis which is best seller for Toyota till date which received a recent upgrade which was much needed for Corolla Altis in order to give competition to Skoda Octavia, Volkswagen Jetta etc. I personally feel Toyota Corolla Altis is best design car of 2014, after that facelift it set a benchmark for others car. Better ride quality, tons of features, crowd puller design and eye soothing interiors is probably a another best seller by Toyota.