"Lexus" wants to make its presence in India stronger but that's not the easy thing to do and all thanks go to the neck to neck competition. But, Lexus has left no stone unturned in its new SUV "NX300h" which will surely set the market on fire as it is expected to come on November 17, 2017, with the expected price tag of Rs 75 lakh-Rs 80 lakh.
Engine
As the "Lexus NX300h" name suggests, it will get the hybrid powertrain. Under the hood/bonnet, it has the combination of a 2.5-litre petrol engine and an electric motor produce the power output of 194PS. A speciality of "Lexus NX300h" is that it covers the 0–60 MPH (SEC) in 9.1 seconds and this will take your driving experience to the next level.
Space & Dimensions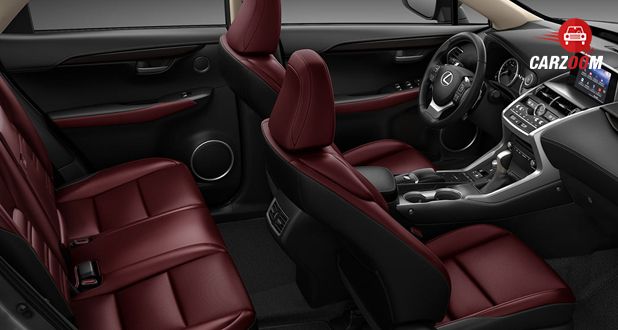 Dimensions of "Lexus NX300h" are: overall Length 182.7 IN / Wheelbase 104.7 IN / Width 73.6 IN (MIRRORS FOLDED) / Height 64.8 IN. As far as space is concerned, then you are not going to get disappointed as "Lexus NX300h" has more than enough space which will definitely meet your expectations.
Colours
Those days are gone when people used to go for only black or white and nowadays people are very choosy in terms of their car colour and that's why "Lexus NX300h" has come up with the numerous colours options:-
1)    Eminent White Pearl.
2)    Nebula Gray Pearl.
3)    Silver Lining Metallic.
4)    Atomic Silver.
5)    Caviar.
6)    Matador Red Mica.
7)    Autumn Shimmer.
8)    Blue Vortex Metallic.
Exterior & Interior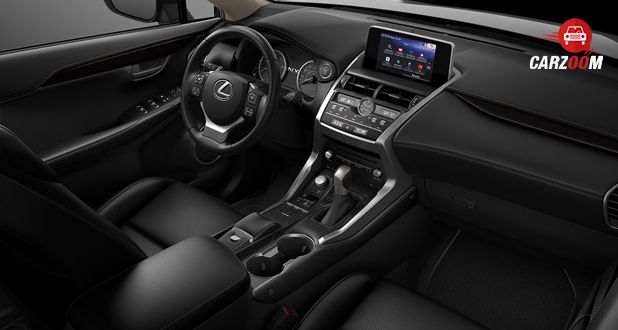 Exterior of "Lexus NX300h" is very impressive and will raise your style as it has the premium finishing. Triple-projector-beam headlamps, dramatically restyled front, sharp contours etc; are the attention-grabbing features of "Lexus NX300h".
Intelligent High-Beam Headlamps and Tail lamps: – For the greater visibility, intelligent high-beam headlamps have been added so that you wouldn't lose your focus on the road. When the road is clear then the high-beam mode will be activated and when it senses the tail lamps or headlamps of vehicles ahead then it temporarily switches to low beams.
Black mirrors: – "Lexus NX300h" has the beautiful exterior design but the addition of black mirrors is more than enough to drop your jaws.
Wheels:- Nowadays, style is the thing which matters most and "Lexus" know about that and therefore it lets its customers choose the wheel styling like 17-in 10-spoke alloy wheels, 18-in Five-spoke alloy wheels, etc.
Interior of "Lexus NX300h" will leave your heartbeats racing as its cabin is covered in high-quality leather and has the 10.3-inch multimedia display plus 10-speaker sound system, faster-charging USB ports, Lexus Wi-Fi, Remote Touchpad, next-generation voice-activated Navigation System, intuitive parking assist, panoramic view monitor, and blind spot monitor with rear cross-traffic alert. The list is not ended as it also has a two-zone automatic climate control system, 10-way adjustable powered front seats and other features can also be availed like ventilated front seats and a sunroof.
Safety
"Lexus NX300h" is coming with the Lexus Safety System+ which covers all the areas as far as security of driver and passengers are concerned. If you get involved in a collision, unable to call for help, are in need of another type of emergency like the vehicle get stolen then the assistance can be sent to your car's GPS location.