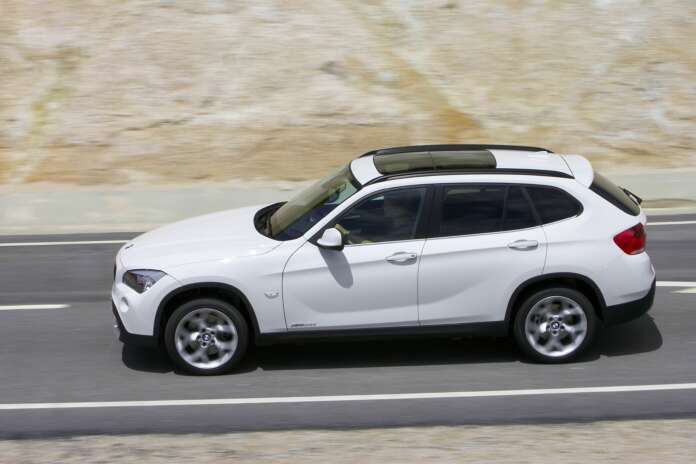 With BMW X1 new release, the German automaker has seemed to carve an all new territory for itself from where it will make a foray into Indian upper middle class segment. Well in country already so obsessed with SUVs, such a dream power packed yet compact SUV is certain to make a mark. Indians believe more in power of SUV than sassy looks of a sedan. Like its competitors, BMW seems to have understood this passion of the nation and thus have launched a premium lifestyle compact SUV at rock bottom prices. What our experts have to say about it? It goes like:
Price and brand value:
BMW is an admired brand for an Indian car buyer. Though affordability was always a hurdle here, it also has been conquered now with this latest launch by the company. Being priced between Rs. 26.60 lakhs and Rs. 33.40 lakhs, it sets new benchmarks for premium car manufacturers. High on brand value and low on cost is an unbeatable feature of this car. It enjoys great brand perception and is far ahead from competition in this segment with such price band.
Engine:
The engine of this new version shares the similarities with its predecessors, quite apparently. We tried our hand at the diesel variant which was equipped with same 2.0 litre direct injection 1955 cc engine churning out max power of 184 BHP @ 4000 rpm and max torque of 380 Nm at 1750- 3000 rpm. X1 is loaded with a revolutionary brake regeneration technology due to which the power consumed by braking is transferred to the battery enabling it to extract less power from engine thus improving the fuel economy at around 15 kmpl, which is higher than the previous variants.
Space:
Dimension wise, it defies somewhat the typical SUV frame. Having the size of 4454X 1798X 1545 mm, it is lower than it should be. But slipping inside the vehicle, you will discover a reasonably good head space, legroom and seat adjustments in the front cabin. However, there is some bad news for rear passengers as this car does not offer that good rear legroom as expected in a SUV. It is better called a 4 seating car due to this compacted rear space than 5 seating vehicle it is designed as.
Interiors:
If you think you are paying more bucks just for nothing in X1, we beg to differ. The upper version of car is loaded with exclusive gizmos, immaculate interiors, and best in class technology support for driving. Its new gen iDrive communication technology with Bluetooth keeps you connected to your contacts always and there is a wonderful 6 CD changer. Steering mounted controls, parking sensors, and HD radio are standard in all variants while the upper end variants have some more features like panoramic sunroof, heated front seats, satellite radio, and pure leather upholstery. But if you don't want to spend more on these features, the base variant is not a bad deal either.
Exteriors:
It has the sturdy muscular looks of SUV with contoured bonnet and big front grille but somehow lacks that typical SUV-ness due to compact dimensions that it has. But otherwise, styling is just superb with 17'' alloy wheels, xenon lamps, OVRMs, curvy design, new fog lamps, and BMW like kidney grilles. Looks wise it is certainly a head turner.
Road handling:
With a ground clearance of 199 mm, BMW X1 is reasonably adequate for off road drive though not perfectly placed in its comfort zone. It has softer suspension but hard steering with Dynamic traction control working through a switch planted on dashboard. Turning is good and airbags, ABS, shorter gear ratios are its high points, but lack of 4 wheel drive restricts the off road driving pleasure.
Looks are good, power is better, fuel efficiency is nice, and prices totally lucrative for this feature packed SUV though we managed to spot some shortcomings as well.