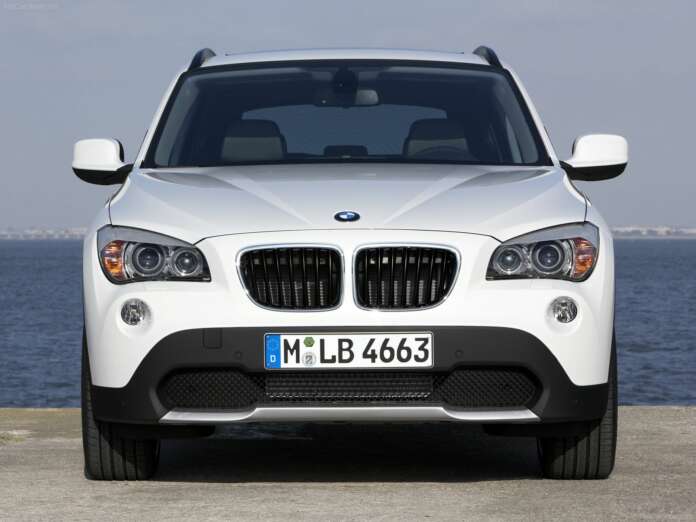 Since the time it was launched, BMW X1 has been drawing flaks from the critics for being a bit more compact than it should be. The car was rolled out as crossover compact SUV with powerful engine and attractive price tag aimed especially at the middle class buyers searching for a pocket friendly premium car. Though, here most of the critics are of the view that this entry got a bit delayed with soft roader market already on a high with many other big manufacturers having their cars lined up in this segment. And does this car really stand any chance to woo these critics, let's have a dekko:
Pricing and brand value:
Being priced in the band of Rs. 28.60 lakhs to Rs. 33.40 lakhs, this compact SUV has been smartly packaged by the company to lure the upper middle class segment of buyers in SUV driven Indian market. The brand value it carries is also unbeatable but at the same time where it lags behind is on the count of pricey option packages. They offerings are good but they are tad too burdening on your pocket.
Engine:
The latest edition BMW X1 comes with a turbocharged 2.0 litre four cylinder diesel engine in its sDrive variants which churn out 184 BHP @ 4000 rpm with a max torque of 380 Nm @ 1750 rpm. Ample power to run a muscular soft roader with 6 speed automatic transmission thrusting it as well. But what disappoints the critics is lack of refinement in this engine, its noisy and in fact more noisy than any other 1- series car of BMW. Although company also offers a 6-cylinder option in engine, the critics are more in favor of 4-cylinder for better pick up and mileage at approx. 15 kmpl.
Space:
Quite interestingly, BMW X1 is built on the same platform shared by all 3- series cars manufactured at the same production line. Thus talking of space, it is quite adequate and comfortable on front side though critics are complaining about lack of space in rear cabin with much less legroom for taller people. With boot space of 420 litres however, it seems fine but limited cargo space spoils the fun. With dimensions of 4454X 1798X 1545 mm, this car is little bit more compact than it should have been especially the height lacks the SUV-ish impact.
Interiors:
Most of the critics are fairly satisfied with revamped interiors in this car. Driving position is also great with adjustable and elevated seats. Its iDrive system controls multiple functions quite easily and it is offered in the standard variants along with Bluetooth, steering mounted controls, USB port, and an effective audio system. The optional features have panoramic sunroof, leather seats, power seats, and a rear view camera for better driving comfort. These features are superb but come at unduly big prices.
Exteriors:
Well, BMW X1 seems to have inherited a lot in terms of styling from its predecessors. It offers elevated driving, but critics feel this makes the car look more like a hatchback and less of a SUV. Otherwise, kidney grille, 17" alloy wheels, xenon headlamps, and stylish fog lamps are quite appealing in this compact SUV.
Road handling:
Of course it has power packed brakes, soft suspension and good ground clearance. Still, it fails to impress the critics perfectly due to heavy hydraulic steering and lack of 4 wheel drive. The multi link rear suspension, ventilated disc brakes, airbags, and ABS with CBD are the pros of its road handling and ride features.
On the whole, driving pleasure is fine, rear drive is good, and handling is impressive, but cabin quality not up to the par, less cargo space, and noisy engine plays a spoil sport and leaves some room for improvement to BMW.