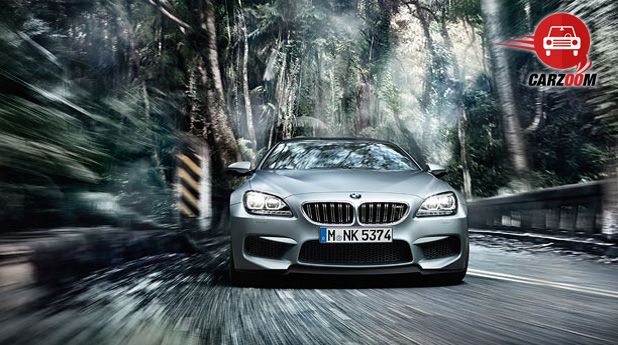 When customers see the perfect combination of style and performance in BMW's newly launched M6 Gran Coupe, they undoubtedly agree on the fact that this luxury coupe is really the next big thing for luxury car maker BMW. Meanwhile, we managed to talk few more users who have tried their hand on this royal car, let's see what they are saying on this.
Likes:
A gorgeous piece of luxury.
Needless to say that look of any model is the first thing people attract towards and BMW's this luxury coupe is just bound people and makes them to love it at first sight. A user also said something like that, "It's a gorgeous piece of luxury which everyone will want to see in their parking lot and surely I'm one of them."
Ridiculously fast.
"0-100 km/h in mere 4.2 seconds, wow!! I mean first I thought it's just a figure told by the company but when I drove this M6 Gran Coupe, I found that it's the car's actuality. I was like flying on the road at that time. An unforgettable drive must say", says a user who has taken its test drive.
Balance of ride and handling.
Company has designed this car with really impressive technology providing it a massive power and impressive torque which makes the ride and handling of coupe well balanced yet sporty. Its users think the same too.
One of the safest models.
A user said to us, "Yes, I know that its much much expensive but when you are able to spend rupee in crores then definitely you will want everything in top quality and BMW doesn't disappoints us in this. It has equipped a plenty no. of safety features of latest technology in it, I'm quite impressed."
Dislikes:
An expensive tool post buying.
While one user was satisfied with its high price range, another was not. She thinks that it's all okay to spend one-time high money for this stunning coupe but if I'll have to pay rupees again n again in its expensive maintenance then I'm not okay with it.