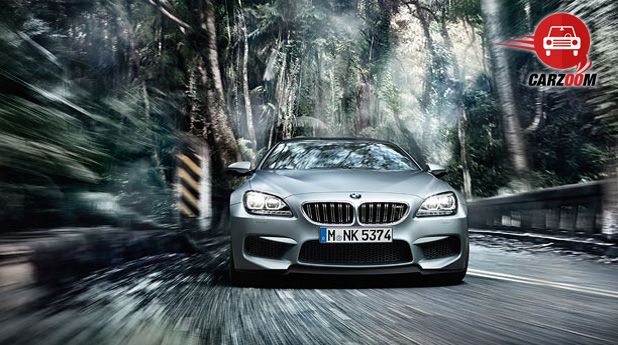 BMW's M6 Gran coupe is something which evokes us to say one word and that is Awesome. Its great styling, stunning exterior profile and outstanding on-road performance has impressed the critics as well. Here we are listing out the main points which critics like and dislike. Let's have a critic look.
High:
– Powerfully built engine with much impressive power and torque.
– A fast…really fast car. One should better careful while driving but soon people will be familiar with its such a quick mode and will thoroughly enjoy then.
– Firm yet pleasant ride, its driver will love its razor sharp steering and form fitting bucket seats.
– BMW offers it's inside cabin wrapped in finest leather and with premium quality materials which gives a super royal feel after sitting in it.
– Loaded with many latest in technology features making the luxury model even more luxurious.
– A stupendously fantastic n glaring glimpse, one just can't stop himself from staring it even on the middle of road.
– A prettiest model of Gran Coupe segment.
– Thanks to its low height, it's beautiful carbon roof is easily noticeable and complementing the stunning profile of this M6 Gran Coupe.
Low:
– Though, people who are capable to buy a 8 figure cost car will have no issue with its purchasing price, but still its maintenance cost is much costly which can definitely be an issue for everyone.
– Sometimes, the idle-stop feature lags on engine startup.
– The less height of M6 Gran coupe makes it rear seat's headroom cramped which creates trouble for tall 6 ft people.
– BMW calls its rear seat for 2+1 but actually it is just for two. Though, considering the target audience of BMW's this car, they normally use rear seat for two only.