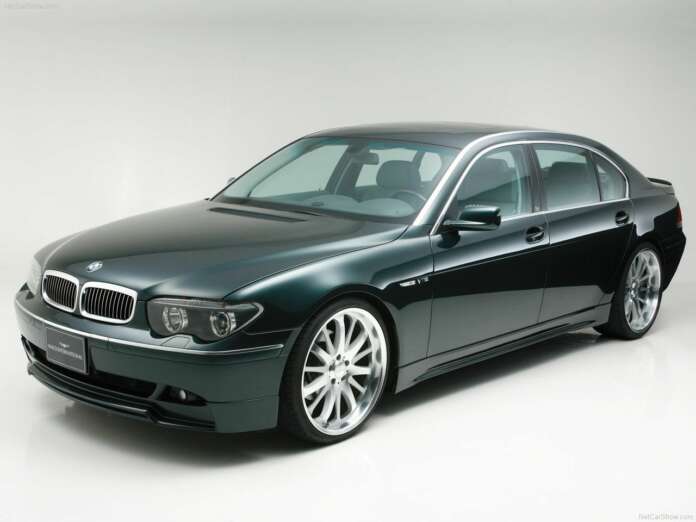 A model of German engineering of efficiency in class, the firm still prides itself on making supremely engineered cars aimed at the drivers. But this car here, the BMW 7 Series, being the flagship and highest category model from the Bavarians, aims itself not only towards the driver, but towards the passenger at the back as well! That too in total royalty!
The fifth-gen 7 series, launched in late 2008 has now gone under a facial treatment this year, so it can beat in for survival for some and many more years still to come. And the great news is, one of those class defining variants, the 730Ld will be assembled in our nation itself, kudos guys!
So, how new this new car is, let's check it out!
DESIGN-
The car looks similar in many ways to the model which replaced the earlier or the fourth-gen 7. But there are surely some upshifts which can't be missed at any stake being mentioned!
Outside, the visible changes include BMW's adaptive LED headlights along with BeeM's signature four-ring daytime running lights. And certain subtler details cover up the grille, which now has fewer vertical slats and the front bumper gets two chrome accent bars that split the lower air intake. The wing mirrors get integrated turn indicators so the car is more visible to other drivers for the road sense and for those happy glimpse of this road yacht. And finally, the regular but refreshed design theme ends on a very tingling note with a sparking tail-lamp cluster, completing this car in a very long and classy stretch of 5.17 metres of sheer luxury! Huge presence felt on the road, isn't it?
INTERIORS AND FEATURES-
The cabin of this car, will be offended if called a cabin!  Which instead, should be called a presidential suite of a 7 star luxury hotel made compact, just for this car. It's that top-notch in quality and opulence. And space is something you can only complain about being too much all around, front, back, boot! A full 3 BHK pent house this car is, Really!
Enough praises now! Well, the car's room is plush and inviting as you would ever expect out of a car worth some serious deal of money. The layout is typical BMW with the dash angled towards the driver. The seats are upholstered in the finest leather and wood trims all around the cabin, just the way you decide it all to be, Taylor made. Behind the front seats are two 9-inch screens that can play your selection of movies, videos and songs, and are controlled by the iDrive knob on the armrest at the back! Yes, you heard it right, 4 passenger carrier this car is, but comes in an optional 5 seater cab too! Minus the king-feel ofcourse, if you are ready to sacrifice all that feel for a 5th passenger. Time to be a bit selfish we guess! There is also a massager function to pamper your executive back in the seats which can go reclinable and chills your wines too. Luxury, achieved!
This car never goes out of lux lists with those complimentary features like the assorted BMW Navigator system, Climate control and tilt/slide opened sunroof and again, the list goes on. Really a money bathed yacht!
Talking about its safety and dynamics, this car here is equipped with an active DSC which controls the chassis of this car, electronically and comes handy-standard in all the variants. The DSC also controls the operation of wheels and chassis of this vehicle while in move and provides traction to the vehicle to make your rides skid free.
For added comforts through those annoying rough-road patches, this car is blessed with an Electronic Damper Control (EDC), which modifies the stiffness of the suspension system according to the tarmac for even smoother and comfortable rides and the suspensions set stiff at higher speeds.
Not to forget the BMW's self-developed safety programme of Modified Sensor Technology which, in fractions of a sec detects the impact and its severity and deploys air-bags all around the car's cabin, including the integrated Headrest safety bags! Will you ever feel tired or unsafe inside of such a crafted-packed bug? Well, We don't think so either!
We could tell you even more about the luxuries this 7 has to offer to the backbenchers, but we are sure you are more interested in the sensations felt in the driver's seat. So let's move to that.
ENGINE AND PERFORMANCE-
This car here, is available in 4 completely different clones varying in engine and some other trimming options.
The top of the line variant is the 760Li petrol, which is 12cyl, 5972 cc producing 544 bhp and 750 Nm.
Then the 750Li petrol with 8cyl, 4395 cc engine emitting 407 bhp and 600 Nm.
Third in line is the 740Li petrol again with a 6cyl, 2979cc engine and capable of smoking good with 326 bhp of power and 450 Nm of torque.
The last and entry level variant of this car is a 730Ld diesel with a decent 6cyl, 2993cc engine, producing a decent figure of 326 bhp and 450 Nm. All the power in all these variants is sent directly to the rear wheels through an 8-speed dual-clutch automatic transmission, unlike the 6-speeder in the earlier variants.
About the on-paper performance figures of this car, well all the variants described here have an electronically limited top speed of 250 kph. And can do a drag of 0-100 under 5-6.69 secs, slowest is the 730Ld.
Apart from all that, all the cars come handy and equipped in 5 different driving modes to choose from, depending on your mood, and the way you wanna get the wheels rolling, be it in an efficient way of burning each drop of fuel or a nimble performance, its there! And the steering throughout feeds you with optimum feedback.
Mileage metre-
These cars are quite efficient for the nimble nature they have with such a huge mass to carry over at high speeds.
Expect a city mileage of around 7.8 kpl
And a highway range of 10.5 kpl.
PRICES AND COLORS-
Being the flagship model of the German giants, it costs a bit on the higher side with
740Li costing around 1.09 crore
750Li costing around 1.25 crore
740Ld costs 1.05 crore
760Li Costs a pocket burning 1.67 crore and still, 7 series is a lot of fun at nearly half the cost of its rivals.
Colors are standard and optional are always there to satisfy your taste.
Available in-
Black Sapphire
Monaco Blue
Alpine White
Titanium Silver
Titanium Grey
Kalahari beige
Sterling