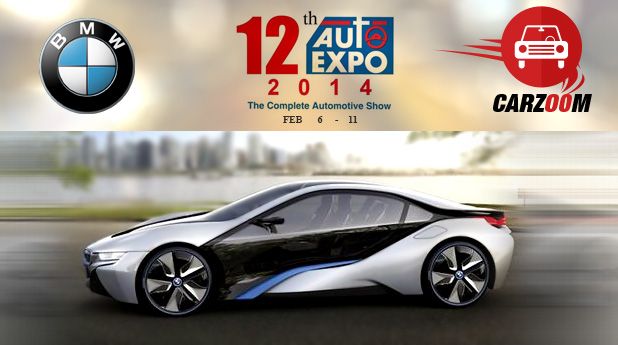 Concept cars always bring excitement among its lovers and that's why when we listened that BMW is also unveiling a hybrid car i8 to India which is already running successfully across worldwide, we couldn't hide our eagerness for this. This amazing concept model by one of the most luxuriant brand BMW is going to be showcased at upcoming Auto Expo 2014 and probably will launch by the end of this year. It is definitely one of those few cars who are willing to steal the show with its beauty.
Price:
Its only 10 units are decided to be sold in India. The price of this i8 concept car is around 1.5 crore, expectedly.
Engine details:
The BMW's concept model will be powered by a 1.5 liter twin turbo 3-cylinder petrol engine which churns out the max power of 231bhp and peak torque of 320Nm. Being a concept model, an electric motor is also being equipped in this car along with this petrol engine.
This lithium-ion electric battery develops an extra max power and peak torque of 131bhp and 320Nm, respectively. On combining, the max output produced by this BMW i8 concept car will be 362bhp and 570Nm which is quite awesome. In this model, the electric motor will assist the front wheels to drive while the engine will assist the rear wheels. Its engine is mated with a 6-speed automatic transmission gearbox.
Also, BMW claims this concept car to accelerate 0-100km/h in just 4.4 seconds with the top speed of 249km/l.
Interior & Exterior:
It has that mesmerized beauty which can turn every single people in its way towards itself. Its stunning headlights, shining body made with chemically hardened glass, down-to-earth bonnet, wheels with styling spokes, cool BMW logo on the bottom of the bonnet, touch screen instrumental panels and light etc making its wonderful car even more eye catching.
Car Zoom's take:
A super luxury brand, super electric car, mind-blowing glimpse are those features which are appreciated by the almost every people. And these all adjectives fit well on BMW's this electric car. Every car lover could applaud its beauty live in upcoming Auto Expo, but a very few can avail it. First reason is it's out of budget price which make this car generally for top-businessmen and celebrities etc while the second reason is its limited edition as company is planning to sell only 10 models of this car in India.